'Survivor: Caramoan — Fans Vs. Favorites' Announces Cast, Forgets the Favorites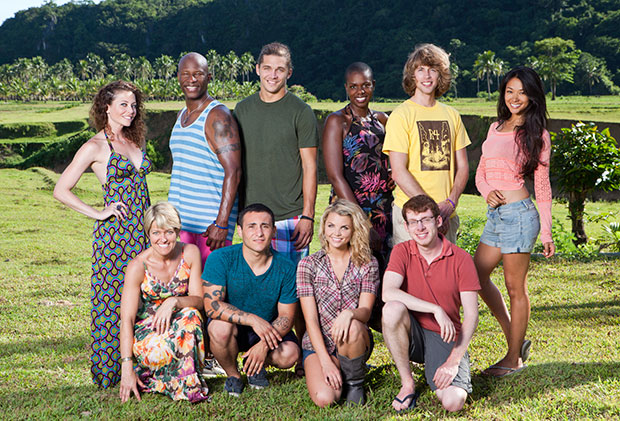 Entering into its 26th season, Survivor is obsessed with bringing returning players back into the game — all of the last several iterations of the still-popular franchise have featured at least two if not more returning players. They also went on a spate of getting quasi-famous people to appear, like Blair from The Facts of Life, but that craze seemed to be at an end when the show announced its cast today (even though anyone with a web browser with a Google window figured out who the returning players would be after the last reunion special).
The punctuation-filled season Survivor: Caramoan – Fans Vs. Favorites will feature 10 returning castaways from five previous seasons, most of which are still in very recent memory. That means a lot of these people have already played together in the past. Here are the people returning: Erik Reichenbach (Survivor: Micronesia: Fans vs. Favorites), Corinne Kaplan (Survivor: Gabon), Brenda Lowe (Survivor: Nicaragua), Andrea Boehlke (Survivor: Redemption Island), Francesca Hogi (Survivor: Redemption Island), Phillip Sheppard (Survivor: Redemption Island), John Cochran (Survivor: South Pacific), Brandon Hantz (Survivor: South Pacific), Dawn Meehan (Survivor: South Pacific), and Malcolm Freberg (Survivor: Philippines). Malcolm, with his long hair and rippling muscular body, really is my favorite. He's my favorite to watch padding along the beach in his board shorts, and my favorite to dream about cuddling up to in the cold, dark night. Oh, Malcolm.
But, um, aren't you guys forgetting the "favorites"? I can't even remember half of these people, and the ones that I really do remember (Phillip, Cochran, Brandon, Dawn) I remember as being really annoying, or I remember them getting voted out for being lousy players. This season should be, um, interesting. Of course there are also a bunch of newbies — from the hot fire fighter to the hot beauty queen to the hot guy with a beard and a lot of tattoos who's not really that hot at all. There's all of them. Check out the video below.
Follow Brian Moylan on Twitter @BrianJMoylan
[Photo Credit: CBS]
More:
CBS Sets 2013 Midseason Premiere Dates for 'Survivor,' 'The Amazing Race,' and More
'Facts of Life' Star Lisa Whelchel Talks About Life After 'Survivor'
'Survivor' Winner Denise Stapley Totally Knew Blair from 'Facts of Life'

Megan Fox's 12 Hottest Moments (Moviefone)

Ryan Gosling's 'Airbrushed' Abs: Plus 19 More Reasons We Love the Actor (Moviefone)