'Survivor: Philippines': Find Out Who Won!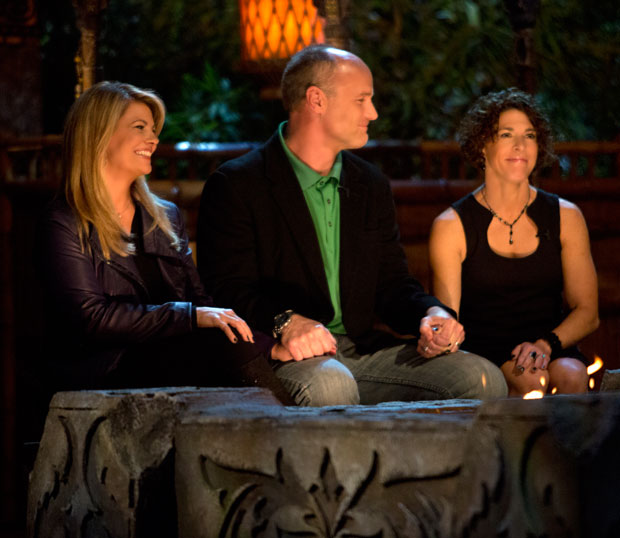 The 25th season of Survivor planted its contestants in the Philippines, and saddled them with challenges like swim races, pyramid obstacle courses, and the ever fierce mud-bag toss. Among the starring players on this year's circuit were former sitcom star Lisa Whelchel (Blair from The Facts of Life), Survivor veteran Michael Lipkin, and professional meltdowner Russell Swan. But dominating each and every one of them was Iowan sex therapist Denise Stapley, who was announced the winner of the competition on Sunday night's season finale.
Stapley was deemed the victor at the end of the episode, beating out runners-up Whelchel and Michael Skupin for the crown. However, Whelchel did earn the honor of being named this season's "Sprint Player," nabbing the title from fan-turned-contestant Malcolm Freberg by a microscopic voting margin of 1%.
Check back for our full recap of the episode.
[Photo Credit: Greg Gaynes/CBS]
More:
'Homeland' Finale Recap: [Back] Into the Woods
'Dexter' Finale Recap: Bonded in Terror
'Saturday Night Live' Recap: Alec Baldwin Joins Martin Short, Samuel L. Jackson Curses

'The Hobbit' Cast: A Who's Who New Character Guide (Moviefone)