SyFy's 'Alphas' Canceled After 2 Seasons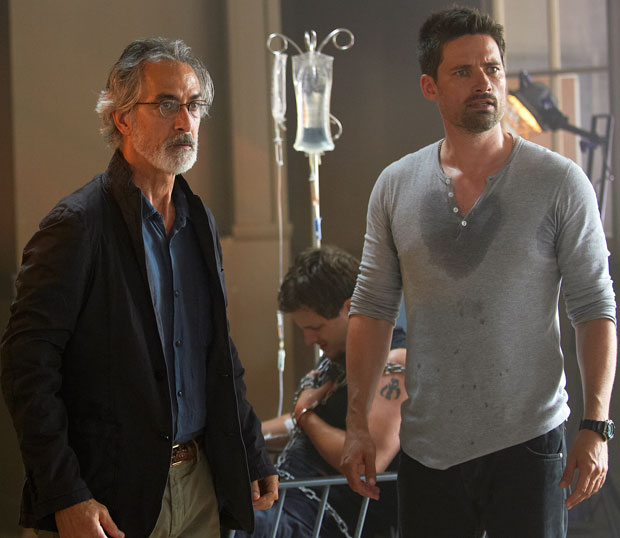 Unfortunately for fans of Syfy's Alphas, the network has pulled the plug on the drama series after two seasons.
"Syfy has decided not to renew Alphas for a third season," the network said in a statement to Hollywood.com. "We've been proud to present this entertaining, high-quality series for two seasons and to work with an incredible ensemble of talented actors, producers and creatives as well as our partners at BermanBraun Television. We'd like to thank the show's dedicated regular viewers for their tremendous support."
Alphas was about a team of ordinary people with extraordinary and unusual mental skills (i.e. superpowers). The show's stars Warren Christie, Ryan Cartwright, Laura Mennell, and Azita Ghanizada expressed their disappointment with the cancellation via Twitter.
Unfortunately #Alphas is cancelled 🙁
— Ryan Cartwright (@RyanCartwright) January 17, 2013
Like my buddy @ryancartwright has reported, unfortunately #Alphas has been cancelled. Thanks for tuning in the last couple of years!!
— Warren Christie (@HWarrenChristie) January 17, 2013
Thanks for all your love for the past couple of years…Sad to say @alphas won't be coming back.Will miss our lovely crew and cast.
— Laura Mennell (@L_Mennell) January 17, 2013
Sad to say that ALPHAS will not be returning. What an honor to get to play Rachel for 2years & to work w/ & for the MOST AMAZING PEOPLE EVER
— Azita Ghanizada(@AzitaGhanizada) January 17, 2013
[Photo Credit: Russ Martin/SyFy]
Follow Sydney on Twitter @SydneyBucksbaum
More:
'Supernatural': A Trip Down Purgatory Lane Before the Winchester Brothers Return
Nick Kroll Says 'Kroll Show' is a Team Effort
Jennifer Lawrence and Jason Sudeikis In: Silverday Night Livenings Playbook! — VIDEO

Craziest Celebrity Swimsuits (Celebuzz)