Streaming Battle Begins, Everybody Wins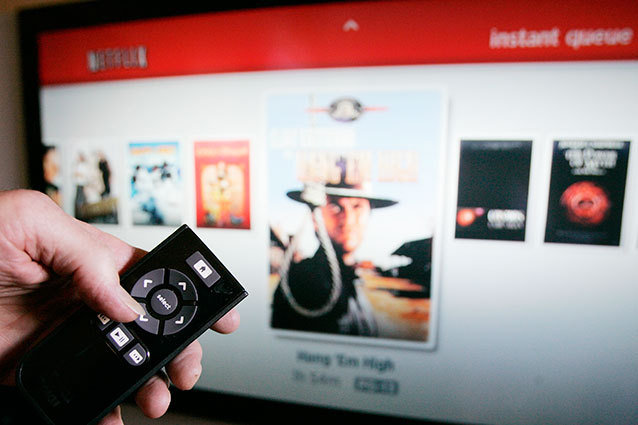 Paul Sakuma/AP Photo
To paraphrase the late Gil Scott-Heron, the revolution will not be televised — it will be streamed. Given the surge of popularity of streaming devices and entertainment, Target recently announced that they'd be joining the streaming bandwagon with their new "Target Ticket" service.
In the age of "binge-watching," it almost seems archaic to watch episodic television on a weekly basis. Why must we give in to the draconian schedule of broadcasters we cry! Old Blockbuster stores will serve as the post-apocalyptic backdrop to the latest original series on Netflix and on-demand cable is just a thumb in the dam — blocking the imminent flood of streaming entertainment. 
Target's catalog of 15,000 movies and shows may seem measly compared to Amazon Prime, Hulu Plus, Netflix and Apple TV libraries, but they've just entered the game. While quantity is a huge appeal to viewers, quality is what will beat out the competition. One of the main reasons why movie fans flocked to Netflix and streaming services in the first place was to find alternative titles than the wall full of Garfield DVD's that would greet you at your local video store. Now Apple TV even streams movies before they hit theaters — giving indie films a whole new audience, especially for those don't have access to art-house venues.
Besides catering to niche interests using fancy algorithms and shifting libraries, original programming seems to be the new frontier of which many of these services are shooting for. With the advent of Amazon's new production company and Netflix nabbing 14 Emmy nominations for their original series, these companies are no longer just a platform. Their definition of streaming devices as "inexpensive smart TV adapters," is apt considering the way we consume entertainment now.
Despite their convenience and cost, these services still have to answer to the big entertainment companies who continue to drive up the cost of their content.  Just this year, they also lost 1800 titles due to contracts with MGM, Universal, and Warner Brothers that were not renewed causing a massive backlash against this  "streamageddon" by users. But for every title lost, another one takes its place, as the company announced a new deal with the Weinstein Co. that will give Netflix the exclusive streaming rights to the company's first-run films starting in 2016. The costs are understandable, considering the sheer numbers that go into making the content. And until these companies find some sort of mutually beneficial solution, your favorite titles will continue to fluctuate. Although now Netflix will update you when something is about to expire.
Our televisions have become thinner, hi-def, 3D but have they become any smarter? While the cable companies battle it out with broadcasters, Sony, Intel, Google and other companies are looking to sidestep cable altogether by offering packages of channels via online. Nobody wants to settle for exorbitant cable packages and be stuck with useless shopping channels. As the Internet would reply —  "ain't no one got time for dat."
More:
The Best of the New 'Parks and Recreation' Gag Reel
Why John Reese is One of TV's Best Characters
'Burn Notice' Finale Didn't Torch Fans



---
From Our Partners


Stars Pose Naked for 'Allure' (Celebuzz)


20 Grisliest TV Deaths of 2012-2013 (Vulture)