Taylor Swift, Pink, Alicia Keys Tapped for VH1's 'Storytellers'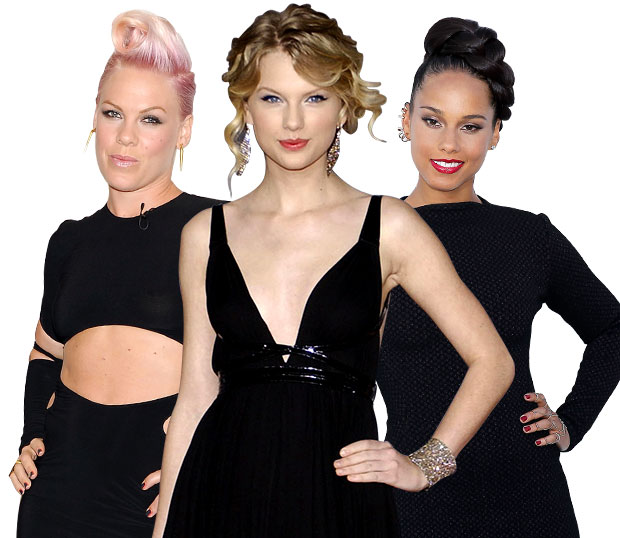 The upcoming season of VH1's Storytellers is giving it up to the ladies. Grammy-winning soul sisters Pink, Alicia Keys, and Taylor Swift are each slated to host an episode of the musical/interview series' new season on three consecutive nights this November, beginning with Swift at 11 PM ET/PT on Nov. 11, Entertainment Weekly reports.
Pink tells EW, "I have always loved Storytellers and, as a songwriter, how much fun it is to be able to tell your stories."
In each episode, the musician will perform in front of an intimate audience and tell stories (hence the show's title) about her career and creative process.
Always one to involve her fans, Swift announced on Tuesday that she will host a contest to find the location for her Storytellers taping. Swifties can log on to TaylorSwiftOnCampus.com and register their college or high school for a chance to host Swift's concert and chat. The winner will be chosen through fan votes. To sweeten the deal, the top five vote-getting schools will receive $10,000 grants to their music departments, courtesy of Chegg.com and Taylor Swift.
Follow Abbey Stone on Twitter @abbeystone
[Photo Credit: Getty Images; Wenn (2)]
More:
Taylor Swift To Release New Album: What Should it Be About?
Pink Plays Dirty in 'Blow Me (One Last Kiss)' VIDEO