TCA: New Fox Shows Include Event Series from M. Night Shyamalan & Late Night Cartoons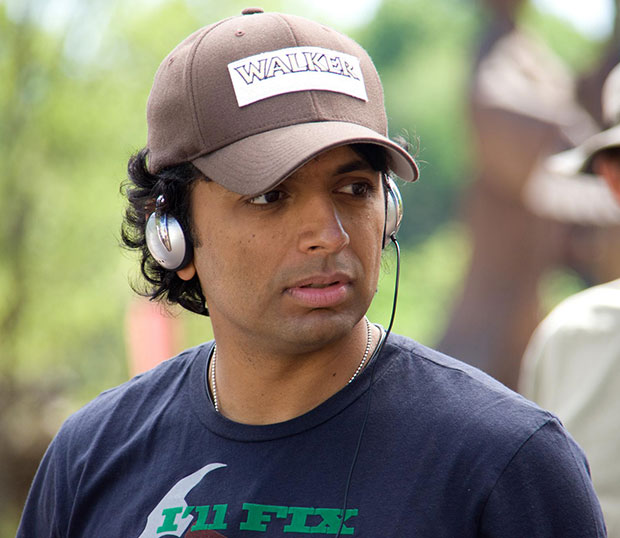 TCA is in full swing and in the spirit of revealing the best of TV's upcoming events, Fox announced four new series to be added to its slate.
In addition to filling out its Animation Domination block with new late night summer shows Axe Cop and High School USA! (featuring the voices of Mad Men star Vincent Kartheiser, Mandy Moore, Megan Mullally, Patton Oswalt, and more), the network dropped details about its long-form event series from M. Night Shyamalan and Band of Brothers writer Bruce C. McKenna. Both series are described as "high-impact, 10- to 12-part events" by Fox CEO Kevin Reilly.
The first series, Shyamalan's Wayward Pines is, of course, a mystery series sure to be full of Shyamalan's signature "unexpected" twists. Based on the novel Pines by Blake Crouch, the series will deliver its secret service agent protagonist into a veritable smorgasborg of Shyamalanian fruit: he goes to the small town of Wayward Pines, Idaho in search of two federal agents but finds himself with even greater questions and the fear that he may never leave the town alive.
McKenna's event series, Blood Brothers, takes a tone more rooted in reality, telling the true story of the West Point class of 1861 as they graduate and are unleashed right into the bloodiest fray in American history: the Civil War. Classmates and friends find themselves on opposite sides of the country's polarizing conflict but for the Blood Brothers in question, their bonds prevailed over the violence. Coming off of the huge critical (and relative box office) success of the Civil War drama Lincoln, Blood Brothers could be a good move for Fox.
The long-form series don't yet have release dates, but according to Reilly, "These two series are the first of many big ideas, big names and big talent that you can anticipate will be on our air in the next 12-24 months."
The late night series include Axe Cop (about "the most badass who ever existed"), High School USA! from Community's Dino Stamatopoulos (a.k.a. Star Burns), and an untitled animated series starring identical twins and stand-up Kenny and Keith Lucas. The three animated series debut July 27 during Fox's new Animation Domination block from 11 PM to 12:30 PM ET.
[Photo Credit: Paramount Pictures]
More:
M. Night Shyamalan Is Creating a TV Show: We Guess the Twist
'Bones' Renewed for 9th Season — It's True, Not a Fib-ula!
Some Morons Think Neil Patrick Harris' Super Bowl Ad Mocks Christianity

'Texas Chainsaw': Top 5 Leatherface Kills (Moviefone)