Te'o Hoax: 'Catfish' Star Nev Schulman Reveals His Stance on the Controversy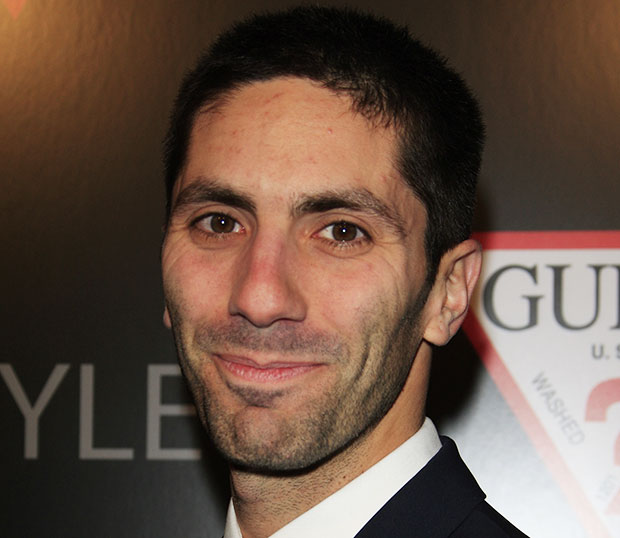 The Internet can't resist a story as juicy as Deadspin's unveiling of Notre Dame linebacker Manti Te'o's "Catfishing" debacle. The football star very publicly dealt with the death of his girlfriend Lennay Kekua earlier this year, right before he lead his team to a major victory. Only Kukua wasn't really dead because she never really existed. The girl was fabricated by Te'o's friend Ronaiah Tuiasosopo, bringing into question Te'o's potential involvement in the hoax. It sounds a little nuts, like something out of an episode of MTV's Catfish. So naturally, MTV spoke to the host and creator (and expert on Catfishing) Nev Schulman about this unbelievable story.
"It doesn't really change anything for me that this victim is a high-profile football player. I think it can and obviously does happen to anyone," says Schulman. "When you make a connection with someone online, oftentimes it feels a little limited, but also safe. And people, strangely, are more comfortable sharing information about themselves sometimes with strangers online, simply because it's someone who is outside of their normal circle of friends, much in the same way you share things with a therapist. People get very close with these online friends."
Despite conspiracy theories that suggest Te'o was in on the hoax, both Te'o and the Notre Dame Football program have released statements calling him the "victim of what was apparently someone's sick joke" and the recipient of a "very cruel deception."
Schulman didn't comment on collaboration accusations put on Te'o but since he's been Catfished himself, he knows firsthand how painful this experience can be and offered some perspective. "It's very embarrassing, of course. No one likes to admit that they got scammed or duped, especially when you retell the story in an abbreviated version. It generally sounds sort of ridiculous that you fell for it," he says.
Finally, before Schulman spoke out, his name was already involved in the scandal. He confirms that Donna Tei, whose photos were snatched up to create Kekua's fake profile, did contact him. "Someone tweeted at me, because she was trying to get ahold of me to help her with something related to her image being used in some kind of 'Catfish' hoax," he says, adding that he also has an email from December regarding the snatched pictures. If only Nev had known who he was dealing with, this whole story might have unfolded in an hour of television on MTV. Who are we kidding, this would be at least a two-hour special and a very special episode.
But Schulman's not miffed at the missed opportunity, he just hopes the public exposure helps to expose the practice. "I guess I hope that, since this is a national story, it will hopefully shed some more light and really spark a lot more conversations about what clearly me and ['Catfish' co-star] Max [Joseph] already know is a very real, very serious phenomenon that's taking place," he says.
Of course, that doesn't really help Te'o, who's stuck dealing with this issue as publicly as possible. There's still the possibility that Te'o knew the truth the whole time. As a human, I hope that's not true because it would be deeply disheartening, but as a consumer of all things shocking and insane, that twist would add a whole other irresistible layer of intrigue.
A scandal like this should serve as a walking PSA for steering clear of falling in love on the Internet. Still, something tells me this won't be the end of the online-only relationship. The Catfish lives on.
Follow Kelsea on Twitter @KelseaStahler
[Photo Credit: Wenn]
More:
The Manti Te'o Catfishing Story is the Best, Most Bizarre Sports Story. Ever.
Is It Possible to Interview Megan Fox Without Fawning All Over Her?
'Catfish' Red Flag of the Week: No Cell Phone? Definitely a Problem

The Cutest Celebrity Kids! (Celebuzz)