Team Jake Or Team Fitz? 'Scandal' Fans Clash Over Olivia Pope's Love Interests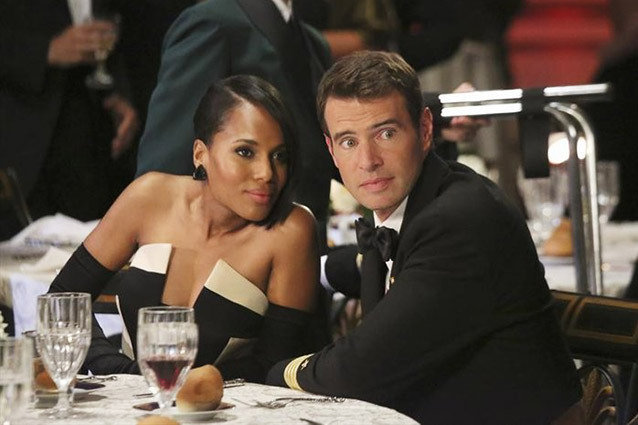 ABC
It was bound to happen eventually: Fans of ABC's Scandal are starting to lose it. It's one thing to get into a television show, but when you start tweeting madness at the real people who play certain actors on that show? Well, it's probably time to take a break. Or a nap. Still, not all of us are crazy. And the truth is when you watch a show as good as Scandal, it's hard to not get sucked in. Right now Gladiators the world over are stuck between a rock and a hard place– the rock being Team Fitz and the hard place being Team Jake. It's getting serious everyone, and if you haven't picked a side yet, it's about time.
The one thing we can all agree on is that Olivia Pope (played by Kerry Washington) is awesome. Totally flawed, but totally awesome. And we all want what's best for her. There's her true love – Fitzgerald Grant (played by Tony Goldwyn), the married President of the United States. Chances are if you're on Team Fitz you're a bit of a romantic, because it doesn't get more star-crossed than the two of them. And then there's Jake Ballard (played by Scott Foley), who started off as this creepy CIA agent hired (by the President, naturally) to spy on Olivia. Many of us were shocked and dismayed when Olivia and Jake began falling for each other, but he's definitely grown on a lot of fans since his arrival last season. Anyway, pretty much anyone is a more available love interest than the POTUS. So chances are if you're Team Jake, you're a bit more practical when it comes to love.
Season three has kicked off with a bang, and in the most recent episode Olivia found herself, yet again, having to choose between Jake and Fitz. Or, rather, trying to have her cake and eat it too. As the season progresses we'll all be tuning in to see who she ends up with, but in the meantime let's not tweet poor, sweet Scott Foley any more craziness. It's only entertainment, people!