'Teen Wolf' Alum Colton Haynes Lands Big Arc on 'Arrow'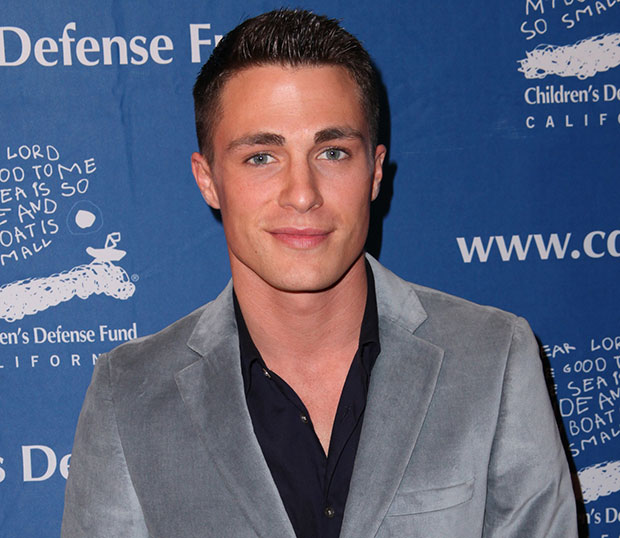 Time for the Arrow universe to grow even more.
News of Teen Wolf alum Colton Haynes' casting in The CW freshman hit Arrow not only ups the hot factor of the show (seriously, how many beautiful men can one show possibly hold?!?), but it also has the potential to continue expanding the mythology behind the story.
Haynes has landed a recurring role as Roy Harper, described by The CW as "a handsome, street-savvy teenager from 'the Glades,' the harsh, poverty-stricken portion of Starling City." He is also being set up as a love interest for Oliver's little sister Thea (Willa Holland) after crossing paths "in an unexpected way." Roy is "destined to become a significant part of her life and an important player in the larger world of Arrow," TV Guide Magazine first reported.
Fans of the DC Comics story of Arrow may recognize the name of Haynes' character. Roy Harper first appeared in the comic in 1941 as the Green Arrow's sidekick Speedy (which also not-so-coincidentally happens to be Thea's nickname…), as well as the Justice League's Red Arrow and Teen Titans member Arsenal. Little details are being revealed as to which incarnation this Roy Harper will be, but no matter what, he is going to play a big part in the future of the show. 
News of his casting came only two months after Haynes tweeted that he was leaving MTV's hit drama Teen Wolf after two seasons of playing jock-turned-kanima-turned-werewolf Jackson Whittemore. Fans of the supernatural drama were crushed to find out he wouldn't be returning for Season 3, but they should take solace in the fact that Haynes will be back on our small screens come the new year. He is set to begin his Arrow arc in the February 20, 2013 episode, "Dodger."
The mid-season finale of Arrow, "Years End," airs tonight on The CW at 8 PM EST. When Oliver learns his mother and sister have stopped celebrating Christmas, he organizes a celebration to make up for lost time, but the holiday cheer is cut short when Diggle informs him someone is using arrows to murder the people on his father's list. Could it be the Dark Archer? And is the Dark Archer [SPOILER ALERT] going to be Tommy, taking on his DC Comics counterpart Arrow-archenemy Merlyn? We'll have to tune in tonight to find out!
Follow Sydney on Twitter @SydneyBucksbaum
[Photo Credit: Bridow/Wenn]
More:
'Arrow' React: Revenge Vs. Justice
'Arrow' React: Sleeping With the Enemy… Literally
'Arrow' React: I See Your List of Evil People, and I Raise You Street Crime
'90210' Star Shenae Grimes' Engagement Ring (FIRST LOOK PHOTOS)

Kim Kardashians Best Bikini Moments (PHOTOS)