3 'Teen Wolf' Teasers Released — Are You Ready to Lose Your Mind?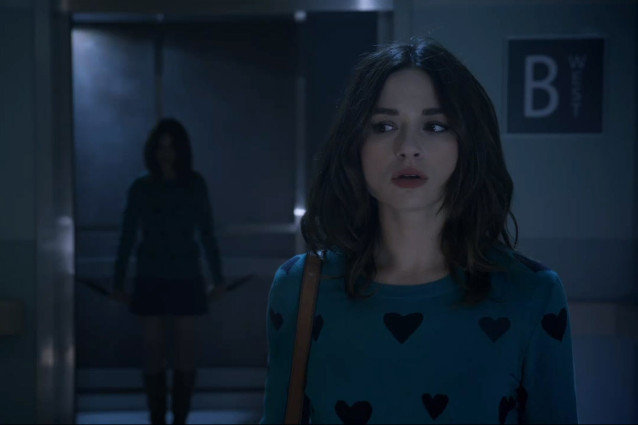 MTV
Who's ready for the second half of Teen Wolf's third season to premiere in about a month? We are! Recently, three teaser trailers were released that feature the main cast of the show: Scott McCall (Tyler Posey), Stiles Stilinski (Dylan O'Brien), and Alison Argent (Crystal Reed). Teen Wolf has seriously ramped up the creep factor for these trailers. Each teaser features clips from the new season in between creepy shots of insects and clawing hands. Plus, there's the disturbing music overlaying the trailers: a child singing "Row, Row, Row Your Boat." (One word comes to mind: bone-chilling.) 
Given the season's tagline — "Lose Your Mind" — and the trailers, it's safe to say 3B is going to get psychological. In the Stiles trailer, we catch a glimpse of a classroom full of students doing some sort of hand jive signal which cuts to Stiles screaming "Wake up!" Meanwhile, Alison is in the morgue running from what appears to be Teen Wolf's own version of the girl from The Ring. Fans have speculated that the girl is Alison's aunt, Kate, who died in season one.
In the last episode of 3A Scott, Stiles, and Alison performed a dark druid ritual that linked them to the mystical Nematon in order to find their parents (who had been kidnapped). Presumably all these creepy psychological happenings in 3B are a result of that ritual.
In addition to the teaser trailers, Teen Wolf released character promo photos for 3B that include the newest character Kira, played by Arden Cho. This season will also include the legend of the Kitsune, a shape-shifting fox in Japanese folklore. Though it's not official, we're guessing Kira might have something to do with the Kitsune (if she isn't the Kitsune herself).
Is it Jan. 6 yet?