The TGIF Milestones That Defined Your Childhood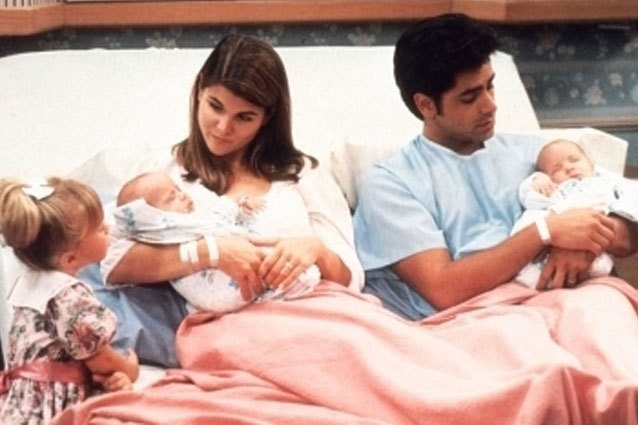 ABC
Before you got old enough to ditch your parents every Friday night, there was only one way to start the weekend: in front of the TV for ABC's TGIF line-up. It's the common thread for '80s babies, and nearly any awkward adult conversation with a peer can be smoothed over by, "Remember that time Michelle stole the Disneyland 'Princess for a Day' away from Stephanie?" or "How about that episode where Shawn tried to join a cult?" These milestone moments for our surrogate families are in our life's blood; there's just no escaping it.
The twins are born on Full House
Like most birth, death, or wedding episodes of the standard ABC family sitcom, this one was a two-parter. Aunt Becky goes into labor in the middle of Michelle's Flintstones-themed birthday party and expectant dad Jesse ends up being taken from her room to have an emergency appendectomy. He's back at her side and pumped full of painkillers when the new boys are named Nicky and Alex.
Things get real on Family Matters

Most "Very Special" episodes are pretty useless in the life lessons department, but "Fight the Good Fight" is an exception. Laura and Steve endure racist behavior by some of their classmates when they push for Black History classes at school. It was the first time a lot of us kids had seen the n-word anywhere and understood its horrific connotations. Interestingly, the scene where Lara finds it spray-painted on her locker is now too much for Nick At Nite. They cut it.
Step by Step goes to Disney World
…to celebrate Frank and Carol's anniversary. And Disney's acquisition of ABC.
Topanga proposes to Cory on Boy Meets World
Sisters are doin' it for themselves! If "it" means giving up Yale to get engaged at 18. Still, it was romantic at the time.
Perfect Strangers' Balki and Mary Anne get married
If there is someone out there for Balki and his best stuffed sheep Dimitri, then there's someone out there for all of us.
More:
The Rewind Button — 'Blossom'
On-Screen Watering Holes That Really Exist
The Funniest Emmy Moments of All Time
---
From Our Partners:


40 Most Revealing See-Through Red Carpet Looks (Vh1)


15 Stars Share Secrets of their Sex Lives (Celebuzz)