'The Bachelor' Franchise: 9 Missing Roses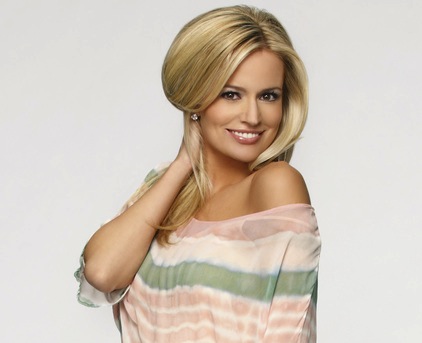 Fans loved watching
Ashley Hebert
and
Ben Flajnik
hand out roses on
The Bachelorette
and
The Bachelor
. But, sometimes the stars and the contestants aren't that lucky — and the roses are simply lost in time. With the 24th season of
The Bachelorette
— starring 
Emily Maynard
 — airing on Monday, we here at Hollywood.com thought it would be the perfect time to take a look back at nine moments when roses went missing throughout the 10 years of
Bachelor
history.
Some lost roses caused tears, while others left smiles. Here are nine roses that have gone missing from The Bachelor franchise:
1. Brad Womack didn't hand out a rose to either of the final women during his first season. Both DeAnna Pappas and Jenni Croft walked away from the show heartbroken. 
2. Ashley Hebert sent both Ben Castoriano and William Holman packing during her two-on-one date in Thailand. 
3. Ali Fedotowsky left Jake Pavelka's season early to return to her job at Facebook. She was a frontrunner, so Pavelka had to give a rose to someone else. But, she got her own season — so in the end, her decision afforded the franchise more roses. 
4. Ben Flajnik didn't hand out the final rose during the episode when Shawntel Newton showed up to try her luck at winning him over. This was such a stressful rose ceremony that one contestant, Erika Uhlig, fainted because she couldn't handle it. 
5. Flajnik wasn't the first Bachelor to refuse to hand out a rose. Jason Mesnick broke the rules. In January 2009, Mesnick also declined to hand out a rose at the end of a ceremony. 
6. Ben Flajnik sent Casey Shteamer home early because he found out that she still had feelings for her ex-boyfriend. No rose for her. 
7. Ali Fedotowsky found out that Justin Rego had two girlfriends back at home while he was competing for her love. So, she sent him home. But the best part about this was watching Rego run away from Fedotowsky. 
8. Brittney Schreiner voluntarily left Ben Flajnik's season early on in the game. She didn't even give their relationship a chance.
9. Ed Swiderski left Jillian Harris' season early, meaning he didn't get a rose during that sad moment. But, he returned to the show and won her heart back — so the rose wasn't truly lost.