The Best of the 'Scandal' Spoofs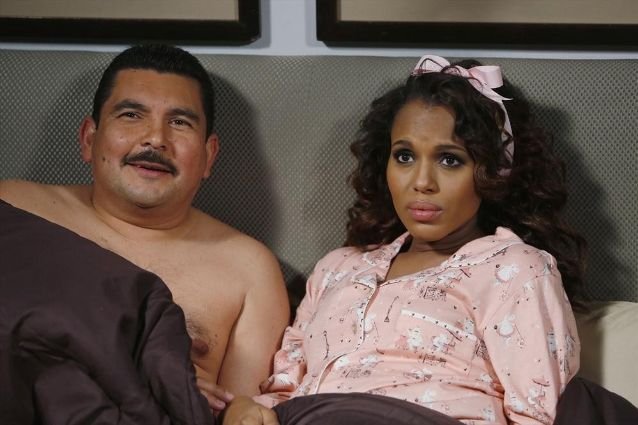 ABC
Scandal has finally returned and its spring premiere had absolutely everyone losing it. But just like any other pop culture phenomenon, Scandal has been the inspiration of a slew of spoofs and parody videos. Celebrities, aspiring actors, even cartoon characters — we're all obsessed and we all kind of want to be Olivia Pope. Or Cyrus. Or any of the Gladiators. So some of us make parody videos to live out the dream, and some of us spoof the insanely dramatic, over-the-top pace of the show. But, thanks to YouTube, we all get to enjoy. Here are some of the best Scandal parody videos floating around the interwebs right now.
Escandalo
He's married. She's married. There's a guy with the Nacho Libre mask — whoo! These new "Escandalo" episodes on Jimmy Kimmel Live are intense. I mean, intensivo.
Ellen Doesn't Make Jam For Nobody
Even Ellen DeGeneres had to get in on the fun. And, unlike Olivia Pope, she's not too interested in a life in Vermont with the President.
Scandal With Subtitles
We love the show, but sometimes you really do need subtitles to translate that Gladiator talk.
Cartoon Scandal
Even Shonda Rhimes is watching this hilarious, ridiclous spoof of her show. 
For the Scandal-Obsessed
While this one isn't exactly a spoof, we had to include it based solely on the number of scenes to which we can relate. For example, you are always, eternally, forever busy on a Thursday night. Mom's surgery or no.
Follow @Hollywood_com Follow @shannonmhouston