The Best and Worst Moments of the 2012 MTV Movie Awards

The MTV Movie Awards this year showed us a lot of, well, stuff. It wasn't all bad, and it wasn't all good; but watching the awards show was an experience. Some people got awards, and a few of those awards were actually ones that they didn't make up on the spot. But we're here to bring you the best and worst moments from this year's big dance. In case you missed it, or didn't!
Best Red Carpet Moment:
Perks of Being a Wallflower Trailer Debut. The long-awaited film from the book with the same name is sure to be a hit among the MTV-and-older set. The book was nearly universally loved, so to see the trailer released (finally!) after years of waiting for the film is pretty exciting.
Worst Moment of Attempted Charlie Sheen Relevancy:
Every reference that MTV made to the man. Seriously, that's enough.
Best High-Fashion Blood-Splatter Dress:
Mila Kunis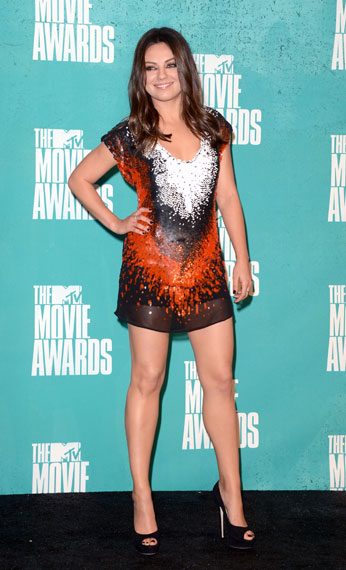 Next: Pork pie hats and dog buttsBest Unsolicited Anger Moment:
Mark Wahlberg, getting angry at the random, inaudible person in the audience. I hope he said hi to his mother for Mark.
Worst Category:
Onscreen Dirtbag. Because was that really the only name they could think of for this?
Best Audition for a Buster Keaton bio-pic:
Josh Hutcherson's hat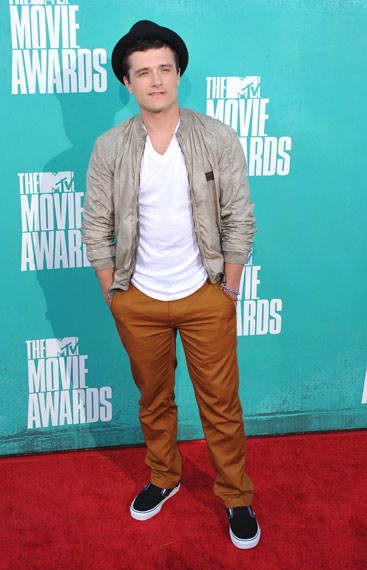 Best Impression of an '80s-Era Aerosmith Microphone:
Wiz Khalifa's microphone stand.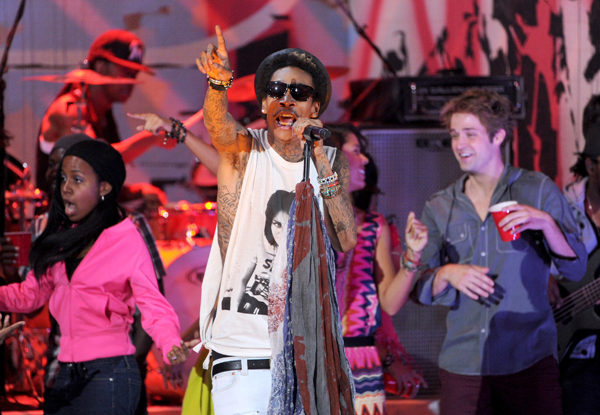 Next: Elvira wigs and Johnny DeppWorst Intro to a Category:
Best Kiss. Dog butthole jokes. America. COME ON.
Best Dress:
Kristen Stewart's. Homegirl's dress was FIRE, y'all.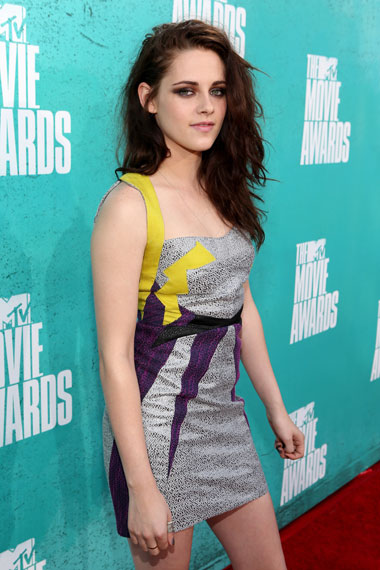 Best Middle-Aged Woman:
Joe Perry and his Elvira wig. (Steven Tyler's bellbottoms are really jealous, so let's not talk about it too much.)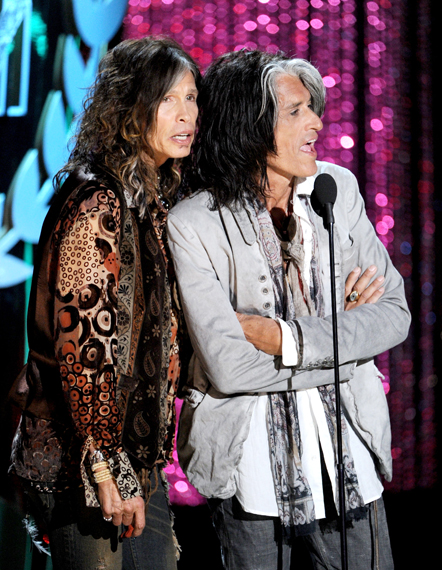 Best Award Moment:
gfjhfduibhfdiuhfsiugdfh. I mean, Johnny Depp. Sorry, I type his name and have a reaction. Every time. That Johnny Depp; man, what a career, eh? He's like, some super talented fella, apparently! The whole intro reel was just radical and reminds the world that Johnny Depp is still totally the man. And to follow up with Johnny performing with The Black Keys? Be still my heart. That was one of those old school-style MTV moments that reminds you of the networks' heyday.
Next: Fassbender is FassBETTER!Worst Use of a Joel McHale:
Joel McHale as Lester Boonshaft. If you have a Joel McHale, and you have an archer's uniform, why is there not more flitting about in tights and perhaps a remake of Robin Hood: Men in Tights?
Best Michael Fassbender:
Michael Fassbender. Just for being Fassbendery. Also I had no idea that Fassbender could get FassBETTER and then I saw him with a beard. And I won't make a d**k joke, I promise… even though I've seen Shame and know it is a glorious member of society.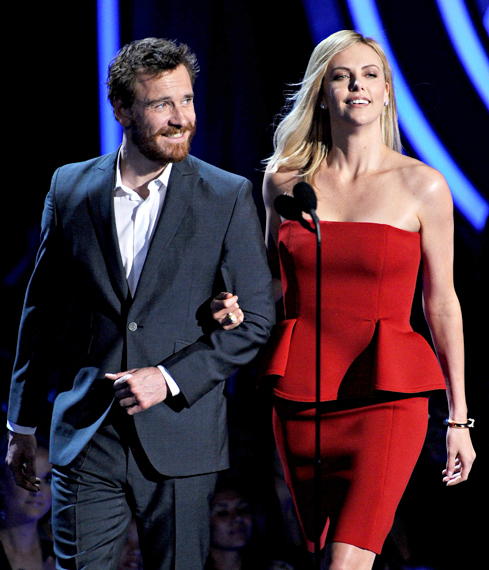 Best Award Acceptance:
Elizabeth Banks for Best Transformation, featuring the boys from Magic Mike. It was stiff competition, but Joe Manganiello's shaft dance was truly a revelation.
Next: Dark Knights and Ginger LadiesBest Earnest Moment:
Emma Stone. Golly gosh, girl. Not only are you sassy, adorable, hilarious, and a fellow ginger, but you also name-dropped another one of my Head Queen Goddess Boss Ladies, Gilda Radner. I think it's safe to say you deserve the honor of being a fellow Head Queen Goddess Boss Lady (even though this Trailblazer Award seems a bit of an odd choice)… Welcome, girl! You're America's Girl Crush.
Best Exclusive:
The Dark Knight Rises. I JUST WANT TO SEE THE S**T OUT OF THIS MOVIE, YOU GUYS. And oh, hi, hello to you, too, attractive human specimen Joseph Gordon-Levitt.
So that was the 2012 MTV Movie Awards. Are we a better or worse nation for it? Only time will tell.
Follow Alicia on Twitter @alicialutes
[All images via MTV]
More:
'Hunger Games' and 'Twilight Saga: Breaking Dawn' Among MTV Movie Award Winners
MTV Movie Awards Winners: Which Winners Were Actually Good?