The Best and Worst TV Episodes of 2012—Staff Picks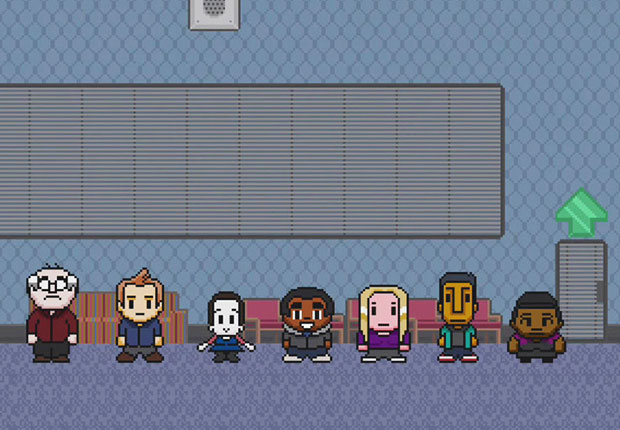 The listmaking continues! We've already unveiled our picks for the Best and Worst TV Series of 2012, but that doesn't mean we've stopped giving some critical thought to our friend the Tube. Choosing your favorite series is one thing, but an even bigger challenge may be the act of identifying precisely the most (and least) satisfying thirty to sixty minutes you've had this year while sitting in front of the small screen. And no, those of you who have sex while watching The Daily Show don't count.
Hollywood.com's intrepid staffers took this challenge upon themselves and brainstormed a new list of the Best and Worst TV Episodes of 2012. When we thought about our favorite eps, the possibilities became far more sweeping–and unexpected. Suddenly, shows like Big Brother and Smash, which we didn't put on our Best TV Series list, could get the representation they deserve. Check out our staffers' thirteen selections for the Best and Worst TV Episodes of 2012–thirteen, so that the makers of TV will know what to aim for in 2013–and feel free to nominate your own in the comments below.
Breaking Bad, "Dead Freight"
Picked By: Aly Semigran
I can't think of an episode of television from 2012 that had me as anxious and engrossed as the thrill ride that was "Dead Freight." Part action caper drug heist, part noir homage, this nail-biting game-changer of an episode makes you watch through your fingers. And nothing could have prepared anyone for that gut-churning final moment.
Girls, "All Adventurous Women Do" 
Picked By: Kelsea Stahler
There's not a single episode of HBO's Girls that doesn't get me even after fourth and fifth viewings (I really, really love this show, okay?), but no episode hits like this one, in which Hannah learns she has HPV and finds solace in Jessa's proclaimation that "All adventurous women do." The closing scene is simply Hannah writing and rewriting a tweet to express her helluva day and finally settling on the cryptic and social-media-encompassing phrase from her fearless friend. Finally, she and Marnie end their unfathomable day by dancing shamelessly to Robyn in their Brooklyn apartment. It's simple, but it so robustly captures the subtle dance of friendship between two 20-something girls and the daily struggle of self-reflection that it brings a tear to my eye Every. Single. Time.
Big Brother, "Dan's Funeral"
Picked By: Kate Ward
On the block and surely headed for eviction, Big Brother Season 10 winner Dan Gheesling decides to stage his own "Big Brother funeral," appealing to his fellow houseguests with high compliments and tears. Like most funerals, the moment inspired tears from the cast, but unlike others, the subject rose from the dead after falsely accusing his closest ally of betrayal, and aligning with his biggest enemy via the best reality show speech since Susan Hawk's "rat and snake" Survivor monologue. It was a TV moment made better by the series' respectable ability to resist teasing the episode, leaving viewers as shocked by the moment as Dan's own castmates. It's funny — it took a funeral for Season 14 to prove it was alive.
Mad Men, "The Other Woman"
Picked by: Abbey Stone
Tightly written, playfully structured, and filled with character-driven suspense, "The Other Woman" showcases all the elements that make Mad Men a truly great television show. In this episode, not only are the characters' morals and goals tested, but so is our knowledge of these characters we have come to know in the course of five seasons. Do we believe that Peggy will really leave Don and Sterling Cooper Draper Pryce, or that Joan is capable of selling her body for a slice of the company's profits? As all becomes revealed in this less-than-chronological episode's denouement, viewers were left scraping their jaws off the floor while the characters struggle to hold on to whatever dignity they have left.