The Best Labor Day Television Marathons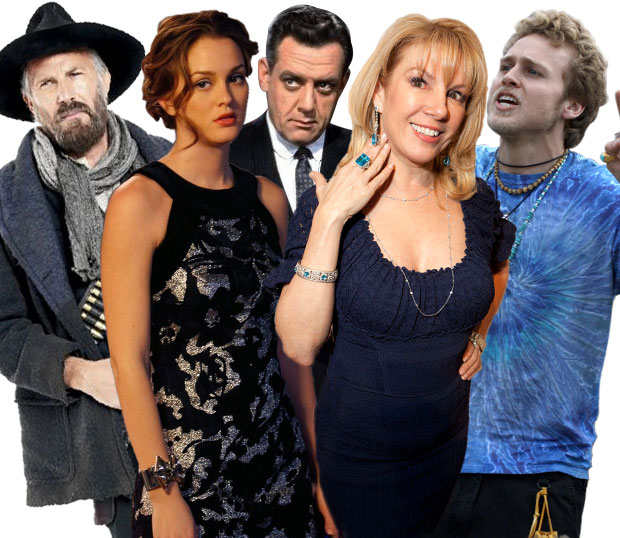 Unlike Christmas, Thanksgiving, or July 4th, there aren't really any traditions on Labor Day. You can go to the beach or have a barbecue or something nice and outdoorsy like that before the chill of fall takes over, but why would you want to do something crazy like that? You can be sitting inside watching hours upon hours of television shows and ordering delivery. You don't even have to change your clothes!
So here are some of the best marathons (there are even more, so just check your local listings because they're pretty easy to spot).
MOVIES
Vampire Movies (Syfy, 8:30 AM Monday, Sept. 3, until 1 AM Tuesday, September 4): A whole host of blood-sucking fun 30 Days of Night, Blade II, and the ever popular Cirque du Freak: The Vampire's Assistant. Don't worry, there's no Twilight allowed.
Perry Mason Movies (Hallmark Channel, 6 AM Sunday, Sept. 2, until 6 AM Tuesday, Sept. 4): You're grandmother is going to be so excited when she finds out they are airing everyone of his the late, great Raymond Burr's made-for-TV movies.
Clint Eastwood Westerns (AMC, 10:15 AM – 8 PM Monday, Sept. 3) Watching all of Clint's famous cowboy operas has to be a whole lot more fun than yelling at a chair.
TV SHOWS
Dr. Who (BBC America, 8 AM Friday, Aug. 31, until 10 PM Saturday, Sept. 1) You may not know what a Dalek is, but after watching the fifth and sixth season of this British import, you'll be plenty educated for the seventh season premiere which caps it off.
Law & Order: SVU (USA 10 AM – 11 PM Sunday, Sept. 2): You've already spent plenty of Sunday's trying to help Stabler and Benson solve grisly crimes, what's one more?
M*A*S*H (TV Land 8 AM – 6 PM, Monday, Sept. 3): Somehow watching a whole batch of episodes of this army medical sitcom for Labor Day seems very appropriate. Until you realize that Labor Day is not Memorial Day. But it's still good.
Hatfields & McCoys (A&E, 6 PM – 12 AM Saturday, Sept. 1): Did this down-home ratings smash catch you by surprise? Well, if you missed it the first time around, you can watch the whole six-hour miniseries in one sitting.
Gossip Girl (Style, 9 AM Monday, Sept. 3, until 3 AM Tuesday, Sept. 4): Remember Blair, Chuck, Serena, and Dan back when they were young and beautiful (they're all old trolls now) and relive the first season of this guilty pleasure.
REALITY
Real Housewives of New York and New Jersey (Bravo, 6 AM – 11 PM Sunday, Sept. 2 and 7:30 AM – 10 PM Monday, Sept. 3): The worst ladies in the mid-Atlantic region won't stop shouting on your TV show all weekend. Better to just give into it and enjoy the fight.
The Hills (MTV, 12:45 PM Friday, Aug. 31, 9 PM Sunday, Sept. 2): Watch every single episode of this constructed MTV relic. Yes, Every. Single. Episode. Don't worry, Heidi still has her old face, so children can watch with you and not be frightened.
Push Girls (Sundance, 1 PM – 8 PM Sunday, Sept. 3): I know you didn't watch this feel-good documentary series the first time around because no one really watched it. But if you need something that's like Real Housewives but smarter, meet these inspirational ladies who are all young and beautiful and confined to wheelchairs.
Follow Brian Moylan on Twitter @BrianJMoylan
More:
'Avengers' Returns to Theaters for Labor Day: How to Rewatch This Summer's Biggest Movie