'The Carrie Diaries' Preview: 'Sex and the City' Prequel Goes Retro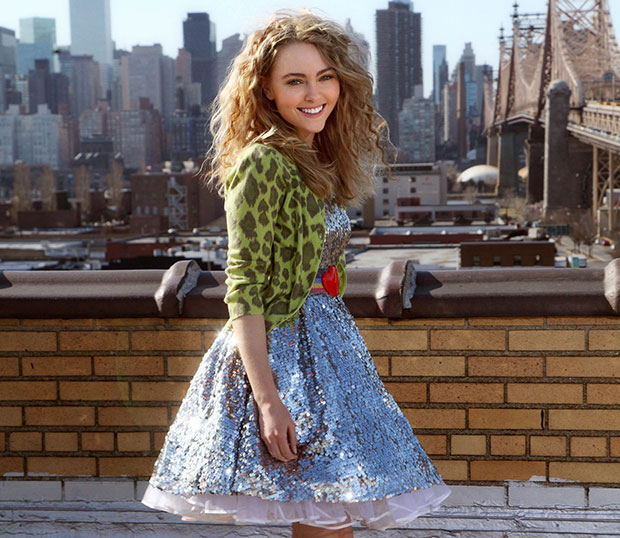 The year is 1984, and our favorite columnist has yet to discover her love of the Big Apple. Sex and the City's Carrie Bradshow makes her debut back on TV this January, albeit as a much younger version.
AnnaSophia Robb portrays a 16-year-old Carrie, fresh off a summer grieving her mother's death and getting busy with a hot summer fling. Her father suggests that she take some time off from school and get an internship in NYC, thus beginning her "Manhattan love story" we were privy to for six seasons and one movie. (Let's all agree never to speak of the second movie again, yes? Good.)
In the just released preview for The Carrie Diaries – based on Candace Bushnell's young adult novels – we get a glimpse of how Carrie's love for Manhattan and journalism begins, sparked by a chance encounter with a style editor (Doctor Who's Freema Agyeman) who takes Carrie under her wing for a night of drinks and dancing. Of course, Carrie double-books her night, and must make it back home to the high school dance for her date with a hot transfer student played by Switched at Birth's Austin Butler. Will she make it back in time, or will juggling NYC society and high school drama prove to be too much for our young protagonist?
We'll find out this January, when The Carrie Diaries premieres on the CW. Watch the season preview below:
Follow Sydney on Twitter @SydneyBucksbaum
[Photo Credit: Eric Liebowitz/Warner Bros. Television Entertainment]
More:
'American Idol' Promo Chooses Inspiration Over Nicki-Mariah In-Fighting
Watch the 50-Year Evolution of Crazy Halloween Specials — VIDEO
'Two and a Half Men' Creator Chuck Lorre to Publish Book of Show's Hidden Rants
From Our Partners:

Tom Cruise's $50m Defamation Suit Over Suri Abandonment Claim: What Are His Chances of Winning? (INSIDE STORY)
(Celebuzz)

Levi Johnston Marries Sunny Ogelsby in Alaska
(Celebuzz)