The CW Fall Schedule: 'Top Model', 'Supernatural' and 'Gossip Girl' Get New Slots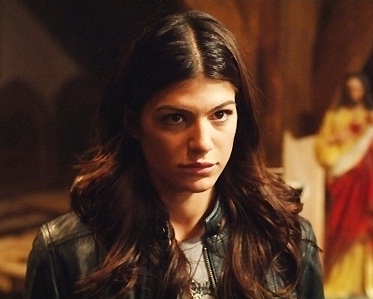 Either The CW has undertaken some serious market research that determines its present schedule is not organized efficiently, or it is going through some kind of midlife crisis and just feels the need to change everything around. Either way, you'll have to memorize a whole new agenda for the network's fall lineup — just about every one of its existing shows has been relocated to a new night or time.
Supernatural is leaving its Friday night position to a preferable spot on Wednesday nights. America's Next Top Model, on the other hand, gets the reverse treatment, finding itself occupying one of the most dreaded time slots in television.
The CW's new series for the fall schedule include medical drama Emily Owens, M.D., superhero series Arrow, and a reimagination of the classic fairy tale Beauty and the Beast. The Sex & the City spinoff The Carrie Diaries will join the network as a midseason replacement in 2013.
MONDAY
8PM – 90210
9PM – Gossip Girl
TUESDAY
8PM – Hart of Dixie
9PM – EMILY OWENS, M.D.
WEDNESDAY
8PM – ARROW
9PM – Supernatural
THURSDAY
8PM – The Vampire Diaries
9 – 10 – BEAUTY AND THE BEAST
FRIDAY
8PM – America's Next Top Model
9 PM – Nikita
[Image Credit: The CW]
More:
The CW Says Goodbye To Ringer and Secret Circle, Hello To Carrie And More
CW's Arrow 1st Look: Hunger Games Meets Hung
Networks! Which Shows Are Canceled, Renewed, and Endangered?