The CW Nabs a Trio of Olympians: Who's Next And Where Should We Put Them?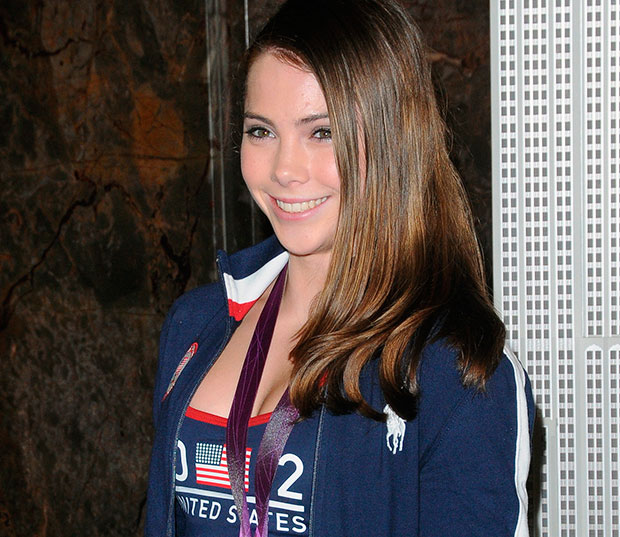 Following in the thread of booking gold medalists from the 2012 US Olympic team for various spots, the CW has landed Olympic gymnast McKayla Maroney for a cameo on Hart of Dixie. Maroney is headed to Bluebell — the small southern town Rachel Bilson has called home for one season now — as Tonya, a friend who comes to Rose's (McKaley Miller) defense.
This is the third member of the 2012 US Olympic team to guest star on the CW. Olympic swimmer and grill-enthusiast Ryan Lochte will appear as himself on 90210, and another member of the Fab Five gymnastic team — Gabby Douglas — just shot a cameo on The Vampire Diaries. Since this seems to be a new trend, we decided to dream cast other members of the US Olympic team we'd like to see on a CW series.
Missy Franklin (swimming): America's Next Top Model
She's certainly got the height for a model. But can she smize enough to wow Tyra?
Michael Phelps (swimming): Nikita
Far be it from me to even suggest that someone come between Michael and Nikita, but Phelps has the looks and muscles to be another rogue Division agent that catches Nikita's eye.
Nathan Adrian (swimming): Gossip Girl
He has the looks of an Upper East Sider for sure, but can he bring the deception and schemes we've all come to love expect on the series' last season?
LeBron James (basketball): Beauty and the Beast
Maybe the Beast has a brother or cousin?
Kyla Ross (gymnastics): Emily Owens, M.D.
Since it hasn't premiered yet, I don't know how much patients will be focused on in this new medical series, but Ross could play a twist on herself—a gymnast who, despite a career-ending injury, wants to get back to competing. This could give our titular character a chance to show off her bedside manner when breaking bad news to a patient.
Season 2 of Hart of Dixie premieres Oct. 2 at 8 PM ET on The CW.
[Photo Credit: WENN]
More:
TV Tidbits: An Olympic Hero Turns Vampire; America Still Loves 'Big Brother'
TV Tidbits: 'Scrubs' Reunion, Hilary Duff's New Deal and Ryan Lochte on '90210'
TV Tidbits: The CW Nabs Another Gold Medalist, 'OUAT' Finds a New Pack Leader