A Comprehensive Guide to the CW's New Fall Shows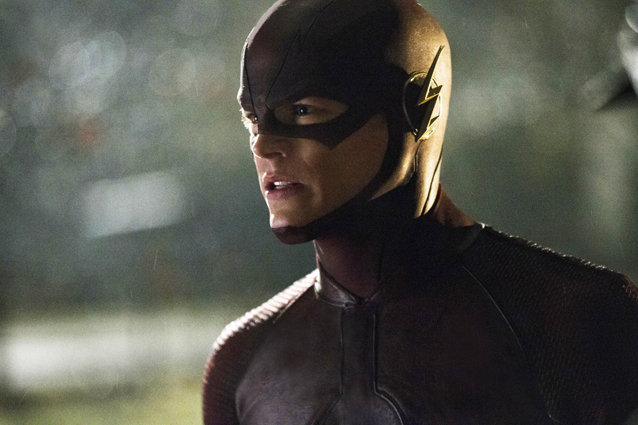 The CW Network
After watching their fellow networks unveil dozens of new series, The CW did things a little differently this year: the network only picked up four new shows. Since the network had its best viewership in a long time this past year, with ratings for Supernatural through the roof and new shows like Reign and The 100 becoming big hits, there weren't very many gaps in the schedule that needed filling. Still, the Winchester brothers can only hunt demons for so long, and so The CW has a new show about people with mysterious powers attempting to stop the apocalypse waiting in the wings. Or, if you're looking for more costumed crime fighters, sassy detectives, or a replacement for the cheesy fun of The Carrie Diaries, they've got that covered too.
We've run down all of the CW's new shows for the 2014-2015 shows, along with everything you need to know about them before they start airing in the fall. And yes, like all CW shows, they promise to be slightly terrible, but ultimately very addicting.
Jane the Virgin
What It Is: Sitcom.
What It's About: A young, career-focused woman is accidentally artificially inseminated, resulting in her getting pregnant even though she's a virgin.
Who's In It: Gina Rodriguez, Justin Baldoni, Brett Dier, Andrea Navedo, and Ivonne Coll.
What It Sounds Like: Secret Life of the American Teenager meets Ugly Betty, plus a sex-ed talk from the Coach in Mean Girls.
How Good Will It Be: With a premise like that, it's got to be terrible. We're hoping it's so terrible that it actually kind of good.
How Long It Will Last: This seems like the obvious replacement for The Carrie Diaries, so it will most likely get around two seasons.
Airs: Mondays at 9 pm.
The Flash
What It Is: Drama.
What It's About: After a freak accident involving a particle accelerator, Barry Allen wakes up with the power of super speed, and uses it to fight crime.
Who's In It: Grant Gustin, Danielle Panabaker, Carlos Valdes, Tom Cavanagh, and Jesse L. Martin.
What It Sounds Like: Arrow, only he wears red and runs really fast.
How Good Will It Be: The CW scored a surprise hit with Arrow, so we have high hopes for this one, even though it too will probably take a while to find its voice.
How Long It Will Last: If it gets anything less than five seasons, we'll be shocked.
Airs: Tuesdays at 8 pm.
iZombie

What It Is: Drama
What It's About: A medical examiner – who is also secretly a zombie – eats the brains of corpses to help solve their murders.
Who's In It: Rose McIver, Malcolm Goodwin, Rahul Kohli, Robert Buckley, Alexandra Krosney, David Anders, and Nora Dunn.
What It Sounds Like: Pushing Daisies meets The Walking Dead, sprinkled with Veronica Mars.
How Good Will It Be: Rob Thomas is on board as executive producer, so iZombie will probably be just as funny and charming as his other shows. Although, if we're honest, the premise is kind of stupid.
How Long It Will Last: Three seasons… and then maybe a Kickstarter movie.
Airs: Midseason.
The Messengers

What It Is: Drama.
What It's About: After a mysterious object collides with the earth, five strangers discover they have new powers that they must use to prevent the Rapture.
Who's In It: Shantel VanSanten, Sofia Black-D'Elia, JD Pardo, Joel Courtney, Anna Diop, and Diogo Morgado.
What It Sounds Like: Supernatural, with a dash of Misfits
How Good Will It Be: The plot is a bit convoluted and heavy on the mythology and Biblical references, which will probably weigh down what would otherwise be an entertaining show about people with superpowers, which doesn't bode too well for The Messengers.
How Long It Will Last: It will either be canceled after one season or it will run for nine years.
Airs: Midseason.