The Entire 'Freaks and Geeks' Cast Reunite  — PHOTO 
Nothing was hotter in 2012 than '90s nostalgia. From the Clueless cast getting back together to the revival of Boy Meets World, this was the year of reminiscing. But while the trend is veering dangerously into overkill, there is nothing — and I mean absolutely nothing — bad or wrong about Vanity Fair's photo shoot of the entire cast of the beloved, short-run cult darling Freaks and Geeks. 
It's not just the obvious players like James Franco (Daniel), Jason Segel (Nick), Seth Rogen (Ken), Linda Cardellini (Lindsay, a.k.a. Lady L), Busy Philipps (Kim), and Martin Starr (Bill), but everybody was there. Millie! Mr. Weir! Cindy Sanders! Guidance counselor Mr. Rosso! The original McKinley High gang (that's right, Glee, deal with it) is all here. Okay, you can argue that it's not technically everybody (Bill's Seven Minutes in Heaven partner Vicki, played by Joanna Garcia Swisher and relentless bully Alan, played by Chauncey Leopardi, are among some of the MIA) but it's still a joyous blast from the past to see the cast and creative team — including Judd Apatow and Paul Feig — from this brilliant comedy/drama back together.
Sure, they're a little bit older (except for John Francis Daley and Samm Levine, who appear not to have aged a single day since Freaks and Geeks unjustly went off the air after one perfect season back in 2000) but the chemistry is still completely there. As a fan of the series, it's hard not to get a little bit choked up looking at the sweet VF photos, but then again, Freaks and Geeks is like seeing an old reliable friend who conjures up some seriously wonderful memories. You can see the entire slideshow here, but check out the amazing class photo below and see if you can spot all the familiar faces: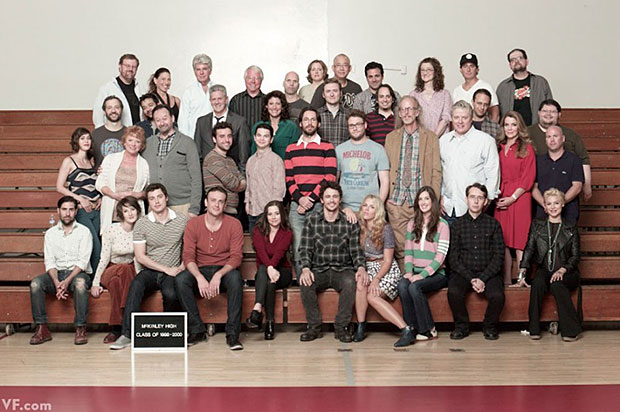 The Freaks and Geeks reunion spread appears in Vanity Fair's Comedy Issue, on newsstands now.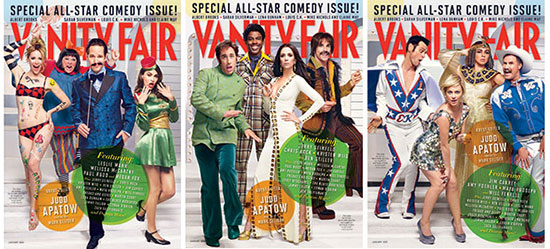 [Photo credit: Mark Seliger/Vanity Fair]
More:
Apt. 23 Recap: Dawson Leery's Funeral
Lost Reunions: Hurley & Shannon on Californication
Cory and Topanga Are In! Girl Meets World Pilot Nabs Danielle Fishel, Ben Savage

25 Things You Didn't Know About 'Aladdin' (Moviefone)

Best Hit Men Movies Ever (Moviefone)