The Hottest Guys of Super Bowl XLVII: Ravens Vs. 49ers
On Sunday, Feb. 3, sports fans and pop culture enthusiasts (and pretty much every other person in America) will tune in to the biggest football game of the year: Super Bowl XLVII. While plenty of people are looking forward to the showdown between the Baltimore Ravens and the San Francisco 49ers, we'll be tuning in for something else — the hot guys! (Well, the dudes and Beyonce's halftime show, but that's neither here nor there.)
That's right, we're turning sports' biggest spectacle into a shallow contest. (Don't act like you weren't planning on it too.) Who will win on Sunday, based on looks alone? Let's meet our lineup and see who comes out as the hottest player of Super Bowl XLVII. Our prize may not be a ring or trophy, but bragging rights have got to be worth something.
First Up: The Baltimore Ravens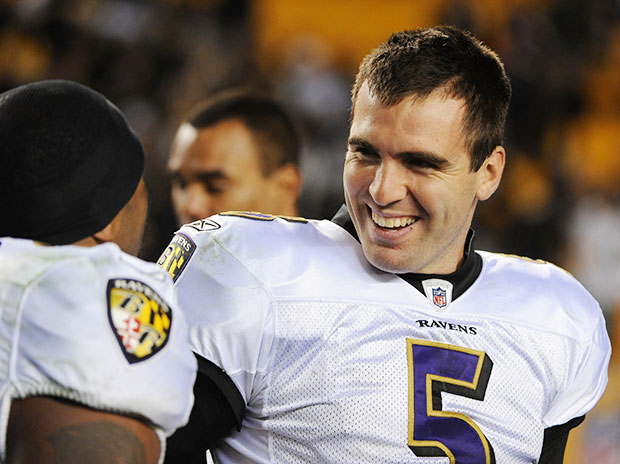 Name: Joe Flacco, #5
Position: Quarterback
Why He's Hot: After the Ravens defeated the Steelers 23-20, that victory smile only added to his attractiveness.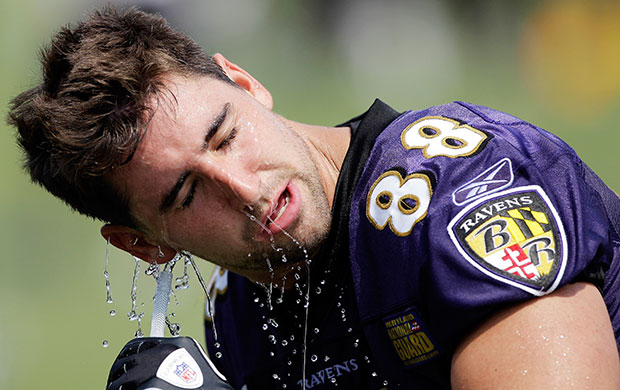 Name: Dennis Pitta, #88
Position: Tight End
Why He's Hot: We could make a "tight end" joke but we won't stoop that low.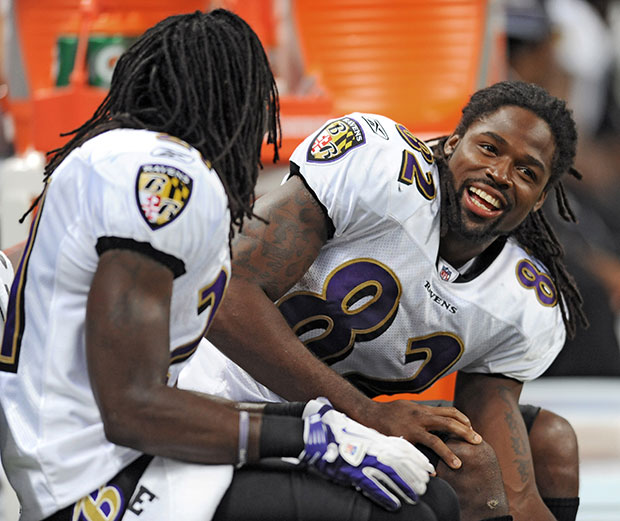 Name: Torrey Smith, #82
Position: Wide Receiver
Why He's Hot: More like why isn't he hot? That smile, those eyes, those arms… Smith is the whole package!