'The Killing' Season 3: Meet A Whole Roster of New Characters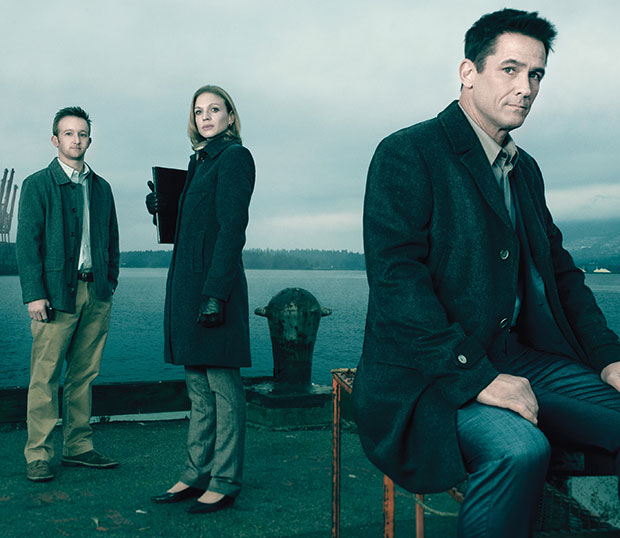 The Killing still has yet to be renewed for a third season by AMC, but even so, a whole roster of new characters has just hit the web for the not-yet-official season. And when we say new, we mean it. AMC is yet to respond to Hollywood.com's request for comment, but check out the never-before-seen people who Linden and Holder will deal with if/when the show gets a Season 3:
Tom Seward is a thirty-something Neanderthal on death row for the murder of his wife. In what seems likely to be his last month on earth, he takes a (perhaps ill-advised) stroll down memory lane, tripping on the secrets he's left behind like a trail of bloody bread crumbs.
Danette Lutz, in her late 30s, is probably the worst mother since Mo'Nique in Precious. How bad is she? She could easily forget she even is a mother until her 15-year-old, Kallie, goes missing.
Bullet is a 16-year-old tough guy who looks out for all the local street girls. But there's more to him than meets the eye: Most significantly, he's… a she.
Alton Singleterry is a Machiavellian young gangbanger who seems to think that death row is party to which he can RSVP "no".
Ed Skinner is Linden's old partner, a middle-aged Dudley Do-Right whose record is spotless, save for a brief extramarital fling with a co-worker. (Could that co-worker have been Linden? Hmm… )
Tiny is the underage female hooker to whom Bullet's heart belongs. The only trouble is (well, the only trouble aside from her being an underage hooker!), Tiny's crazy about someone else.
Twitch is yet another JV hooker, a wannabe star with a rap sheet that's longer than he is tall.
Production on Season 3 is set to begin on February 25… that is, if AMC finally decides to gives it the go-ahead. What are they waiting for? And who do you think will play the new faces?
[Photo Credit: AMC]
Follow Sydney on Twitter @SydneyBucksbaum
---
You Might Also Like:


14 Movies That Are, Surprisingly, Not Porn


Stars Who Have Lost Roles For Being Too Hot (Celebuzz)