'The Killing' Seeks New Life… on Netflix?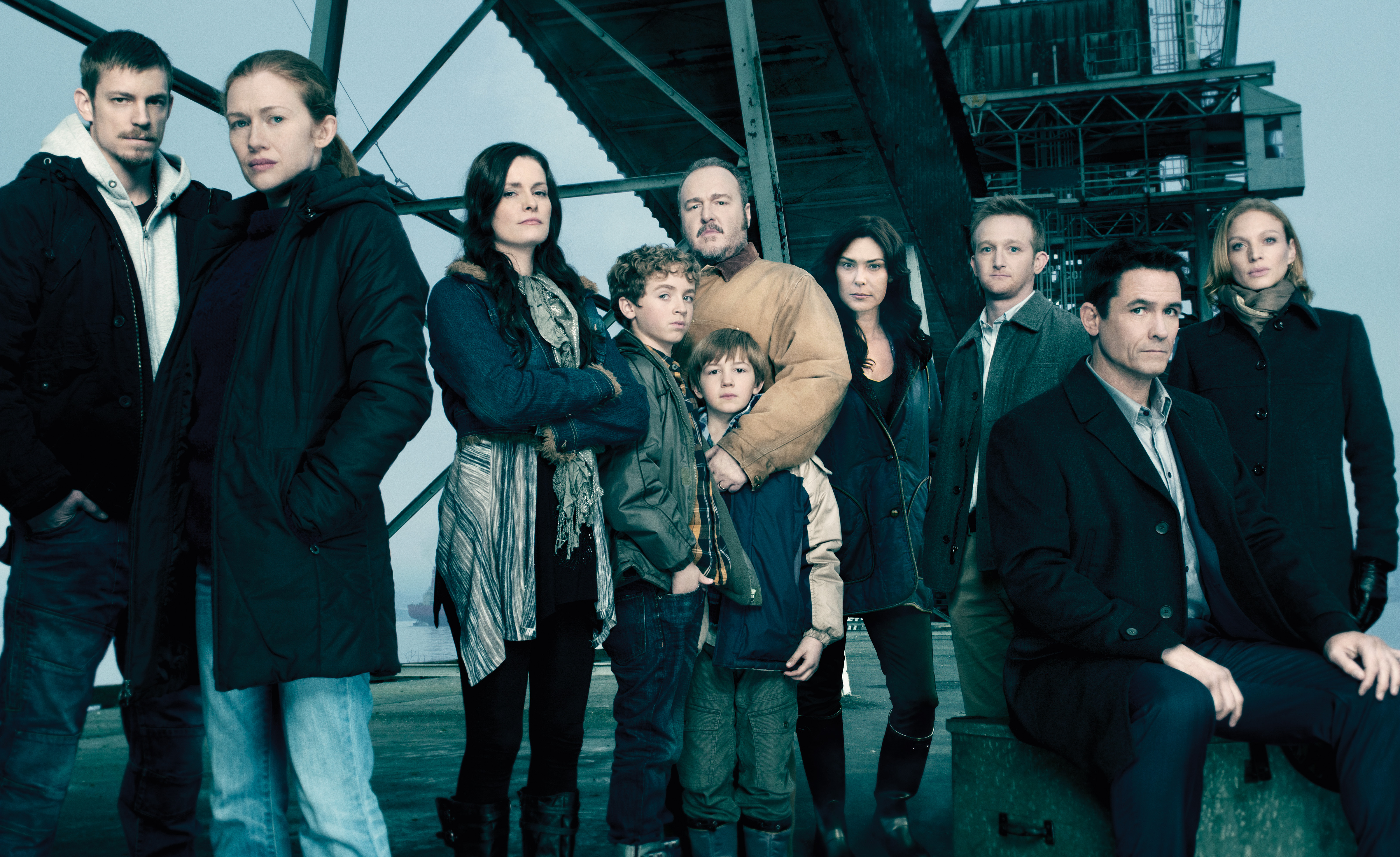 When news came last month that AMC had killed The Killing — the much-ballyhooed murder-mystery drama that caused a ruckus with fans when it delivered less-than-exceptionally on major plot points — the producers of the cancelled serial immediately sprung into action, telling insiders that they planned to seek the show's resurrection via other network buyers. Now it seems that they may have found a potential angel investor… or two, for that matter.
TVLine reports that Netflix and DirecTV are both in "early talks" with the production company to potentially revive the show on their distribution channels. Both faux-networks have a history of resurrecting dead shows, with Netflix currently pumping life into a new season of Arrested Development and DirecTV having pleased many a fan by saving Friday Night Lights and Damages in recent years. Reps for both services have declined to confirm anything, of course, but if the negotiations are true, then The Killing may stand a chance of breathing the fresh, clean fumes of industrial Hollywood once more.
But is it really the most deserving show to be picked up, dusted off and given a second chance? Perhaps, given the rabid fans who were so bent out of shape when the show failed to deliver an acceptable ending to its major murder mystery plot, the show stands the chance of attracting the few viewers who didn't completely lose faith. Nevertheless, there are plenty of well-deserving shows that got prematurely cancelled that didn't piss off everyone in their audience base.
Netflix and DirecTV, if you're looking to pick up some other poor cancellation victims, why not try one of these?
Pushing Daisies: Imagination mastermind Bryan Fuller's wildly creative ABC series was cancelled in 2009 after two seasons, although thankfully, the suits gave it enough time to appropriately resolve its colorful, morbidly comic storyline. Fuller has since said that the show may get the Broadway musical treatment somewhere down the line, but that doesn't mean fans wouldn't still jump at the chance to see a third season of the show that gave "dark comedy" a new meaning — and color scheme.
Firefly: If a show as old yet beloved as Arrested Development can seek new life, then why can't this fan favorite sci-fi adventure be put back on the shelf? The cast, which reunited at Comic-Con for its ten-year anniversary, would probably be more than willing to revisit the characters, and galaxy knows how many people would flip their lids if they got another season. It's an instant money-maker, and yet doomed to live forever as a one-season wonder. But oh, what a wonder it was.
Freaks and Geeks/Undeclared: The Judd Apatow comedies had hearty fan bases, but never picked up on network TV. Then again, that's because the networks were a lot fussier in the early 2000s. In the modern age of digital TV, both Apatow shows (which co-starred before-they-were-famous comics Seth Rogen, James Franco, Jay Baruchel, Amy Poehler, Jason Segel and Busy Phillipps) would thrive, especially if they were allowed to curse freely. Hey, HBO — you got a minute to talk about something?
Veronica Mars: Kristen Bell broke out as a result, but the teenage mystery series was a hoot to watch each week — and it doubled as a surprisingly melodramatic, dark-tinted serial, too. Though Bell probably couldn't pass for a believable high schooler anymore, the show didn't deserve the brutal cancellation it got when UPN merged with the WB to create the CW. Then again, nothing really deserved to be on UPN.
Pan Am: Before you light your torches, know this: ABC's transatlantic period piece had a lot of potential, yet for a show about airplanes, it just couldn't get off the ground in time. Its failure was owed largely to convoluted plots and uninteresting tangential characters (let's be real: nobody cared that Kate was a secret agent). But if the show was allowed to soar into new territory, I'm confident that a creative resuscitation would turn the candy-cloud froth into a 1960's fantasy worth buying a ticket for.
Follow Hollywood.com on Twitter @Hollywood_com
[Photo Credit: Frank Ockenfels/AMC]
MORE: