'The Killing' Star Mireille Enos Promises Answers in Season Two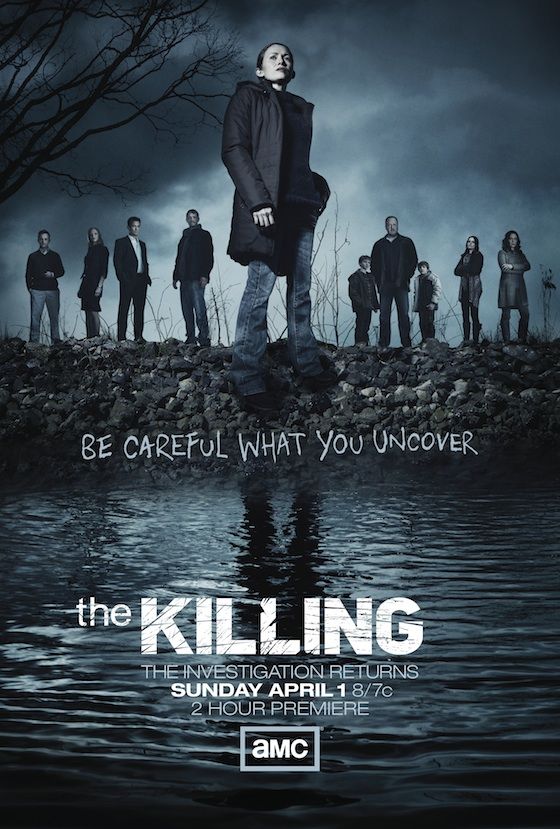 Season One of AMC's crime drama The Killing riled fans up when its finale failed to deliver any semblance of answers about the titular murder of a young girl, but now that Season Two is starting up, series star Mireille Enos is setting the record straight.
Enos hopped on a conference call with a few journalists during The Killing: Season One DVD release junket to discuss both seasons of the series. Of course, the hot topic was the heated reaction to the close of the first season. Critics and fans alike criticized the series for throwing in red herrings as the season finale approached, prolonging the advertised answer to the series' tagline: "Who Killed Rosie Larsen?" In the end, there were no answers, only more questions. Enos shrugs it off, saying "I looked at it as a good thing that people had that heated of a reaction … it means they're invested."
But the big question is whether or not that investment will pay off. Enos says, "Season One was all about asking all the questions and Season Two is about finding all the answers." And perhaps the tagline question is the problem; it suggests that the series is ready to deliver some sort of answer. "We always knew it was going to be solved in 26 episodes," says Enos, urging viewers to stick around for the second season's slate of answers. 
As for her character's fate, things are about to get a lot more intense. Season One delved deep into Detective Sarah Linden's (Enos) personal life, but Enos says "the things that she gave up in Season One are so lost she can't walk away from the case." Which, in theory would help facilitate the discovery of some significant answers.
The Killing: Season One is on DVD and Blu-ray now, and Season Two premieres Sunday, April 1 at 8 p.m. ET/PT with a two-hour episode on AMC. 
More:
The Killing Star Joins Gangster Squad