The Least Normal Things About 'The New Normal': Egg Nog Edition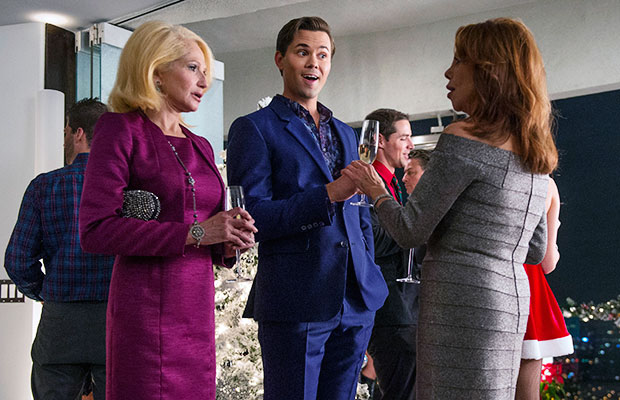 NBC's The New Normal is a delightful show about a not very ordinary gay couple trying to have a surrogate daughter with a strange woman who has an oddball child and an unbelievably bigoted (and funny) grandmother. NeNe Leakes is also somehow involved. As much as it would like us to believe that this is the way the world works today, like most Ryan Murphy shows it is really a celebration of the oddities within all of us. Therefore this weekly feature is both a celebration (and indictment) of all the abnormality contained within it.
Normal: Having pregnancy cravings.
Abnormal: Pregnancy does not let you eat your face off anymore. We have the post-baby body to deal with!
Normal: Having a gingerbread house.
Abnormal: Eating the gingerbread house.
Normal: Wanting Cheri Oteri, who is amazing, on the show all the time.
Abnormal: A baby concierge. Sorry, Rosie Pope, this still isn't a thing. (But you need to hire her to play the nanny).
Normal: Liking to read books.
Abnormal: Please, no one bought Chelsea Handler's book in hardcover.
Normal: Struggling with a baby-proofed toilet.
Abnormal: Actually peeing in the sink. No one does that sober.
Normal: Wanting to watch the Rudolph the Red-Nosed Reindeer Christmas special on CBS.
Abnormal: An NBC show shilling for a program on another network that airs on the same night.
Normal: Hating boring dinner companions.
Abnormal: I would kill to sit across from Vanessa Redgrave while she recounts her trip to Palestine.
Normal: Nagging your partner about eating too much.
Abnormal: Nagging your partner about eating too much when you are always going on about how you love to eat your feelings. Also, your partner looks like this.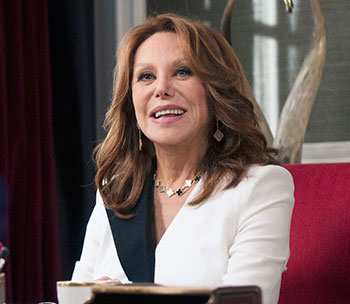 Normal: Having a Realtor.
Abnormal: Having Marlo Thomas as your Realtor.
Normal: Marlo Thomas.
Abnormal: Marlo Thomas' nose.
Normal: Saying that gay advice is getting a makeover, giving you etiquette lessons, or schooling you on sex.
Abnormal: Saying that gay advice is helping you to live your life.
Normal: Practicing saying the alphabet backwards for when you get pulled over after a cocktail.
Abnormal: Practicing tap dance wings for your sobriety check. (Also, Bryan has Twitter. Why doesn't he follow @LADUICheckPoint?)
Normal: Wanting to be thin.
Abnormal: Wanting to give up cookies.
Follow Brian Moylan on Twitter @BrianJMoylan
[Photo Credit: Neil Jacobs/NBC]
More:
The Least Normal Things About 'The New Normal': We're Having a Boy Edition
The Least Normal Things About 'The New Normal': Tofurkey Edition
The Least Normal Things About 'The New Normal': Twitter Edition

Harry Styles Spotted Outside Taylor Swift's Hotel Room The Morning After Their Date Night (PHOTOS)

Fall Bikini Bodies: The Good, The Great, The OMG (GALLERY)