'The Newsroom' Premiere Ratings Are In…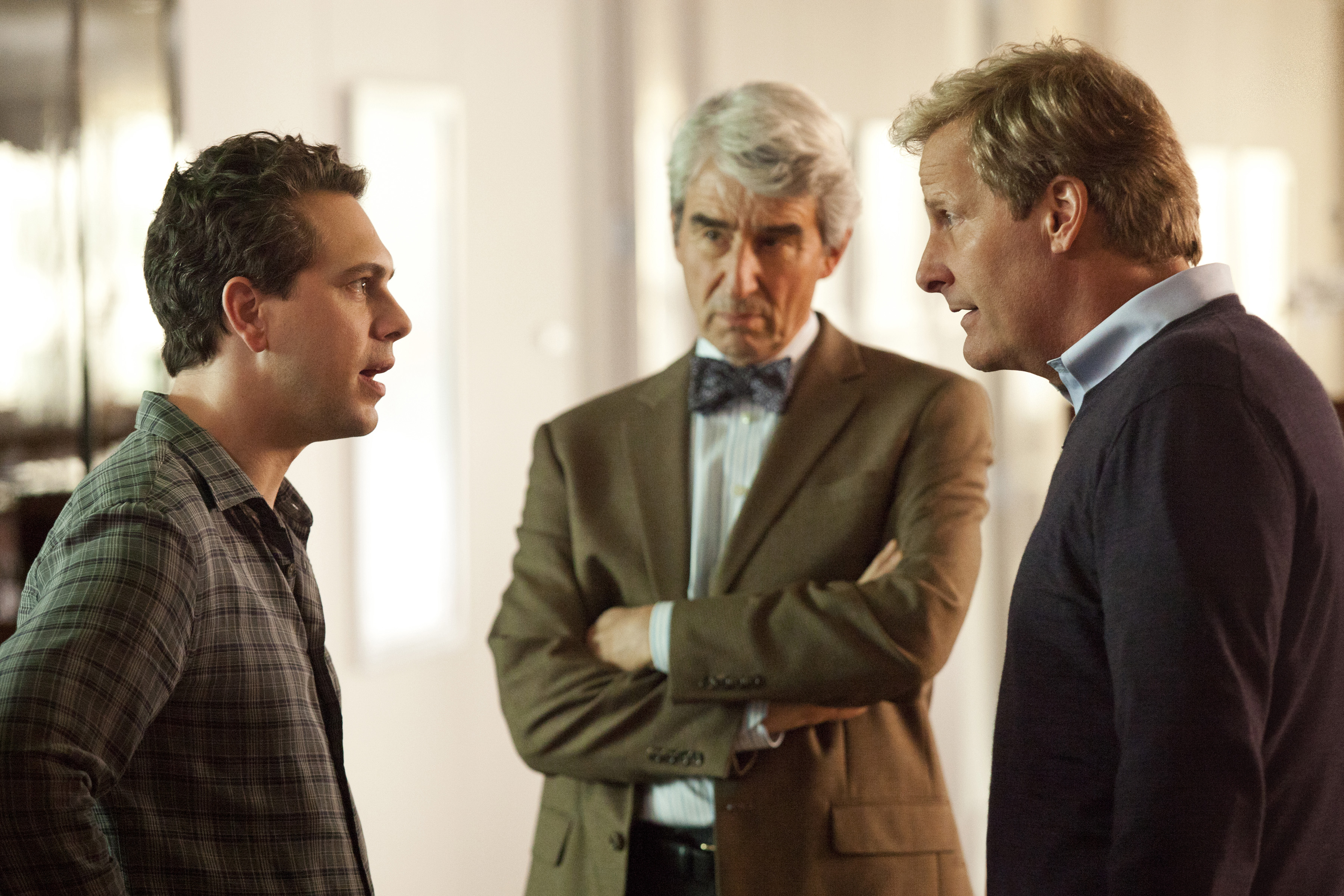 This just in: the ratings for the series premiere of Aaron's Sorkin's wildly discussed HBO drama The Newsroom. The show, which didn't exactly meet the expectations of critics (including Hollywood.com's own Shaunna Murphy, who called the show "flawed," but is willing to "give this one another go,") didn't disappoint quite as severely in the ratings.
Pulling in a respectable 2.1 million viewers on Sunday night at 10 PM EST, the Jeff Daniels-lead series was on par with the premiere episode of the network's mammoth hit Game of Thrones (2.2 million), but not quite on par as fellow drama Boardwalk Empire (4.8 million). Still, Sorkin shouldn't sweat the fact that Newsroom couldn't compete with Terence Winter's boozy period drama: HBO's Luck and Treme pulled in 1.1 million for their debuts, and both series were quickly renewed for a second season. Newsroom followed a new episode of True Blood, which earned 5 million viewers across two plays at 9 p.m. and 12:30 a.m, but only pulled in 1.4 for its 2008 debut.
These numbers are pretty solid for HBO, but obviously pale in comparison to Sorkin's long-standing hit drama The West Wing, which aired on NBC. That show averaged 12.95 million viewers in its first season, while ABC's critical darling Sports Night averaged 10.5. The polarizing Studio 60 on the Sunset Strip (NBC) earned a Nielsen rating of 8.6/14 for its premiere, but those numbers greatly declined throughout the show's first and only season.
Follow Shaunna on Twitter @HWShaunna
[PHOTO CREDIT: HBO]
MORE:
A Flawed 'Newsroom' Rewrites History
Why It's Okay If 'The Newsroom' Is 'Sports Night' 2.0