Ricky Gervais' New 'The Office' Episode Is Here… and David Brent Still Doesn't Get It — VIDEO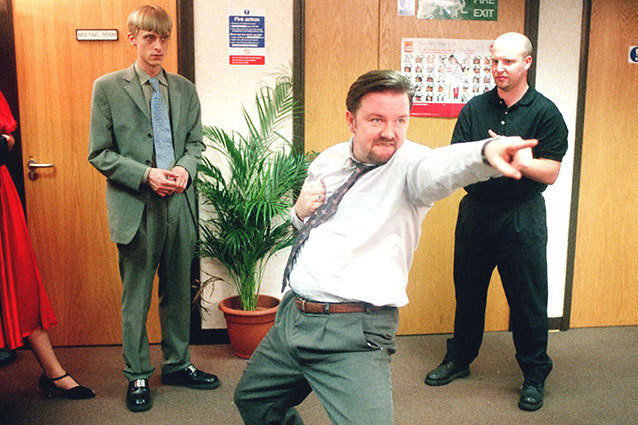 One can do a lot of growing in 10 years. A lot of learning. A lot of self-exploration. Alternatively, one can delude oneself into believing that one is a musical prodigy, despite having no formal training and receiving nary a hint of positive feedback from the outside world. And that — to the surprise of nobody — is where we pick up with David Brent, the star of Ricky Gervais' critically acclaimed British comedy series The Office.
Gervais announced that he would be producing a new chapter of his beloved program, which ended back in 2003, in the form of a 10-minute mini-episode, which aired on the BBC on Friday. Now, the video is available online, showcasing the contemporary adventures of the former Wernham Hogg regional manager. A decade after being let go from the paper company, after coming to a sliver of realization about his own personal atrocities, after meeting and forming what might amount to be a sustainable relationship with an intelligent, self-possessed woman, we find Brent… back to his old ways. Knee deep in delusions of grandeur. It would be tragic if it weren't so funny.
RELATED: Ricky Gervais Revives David Brent in 'The Office' Teaser
In the new episode, Brent is an aspiring music industry icon, teaming with a young lyricist whose career might have had promise, were not for this partnership. Check out the latest episode below to see how far Brent has come since '03…
And for the lot of you wondering just how horrendous "Equality Street" might have really been…
We missed you, David.
Follow Michael Arbeiter on Twitter @MichaelArbeiter
[Photo Credit: BBC]
---
You Might Also Like:


14 Movies That Are, Surprisingly, Not Porn


Stars Who Have Lost Roles For Being Too Hot (Celebuzz)