'The Office' Sets Finale Date, Make Your Booze Cruise Reservations Now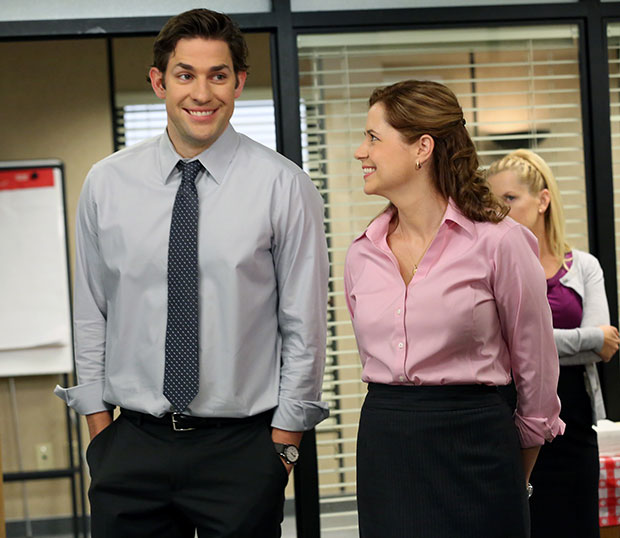 After nine seasons, four Emmy Awards, two branch managers, and one foot roasted on a George Foreman grill, The Office is getting ready to close its doors for the last time. NBC announced today the series finale of the long-running hit comedy will air as an hour-long installment on May 16. There's no word yet on whether any special guests, including former series star Steve Carell, will appear.
RELATED: 'The Office': At Long Last, We Meet the Dunder Mifflin Documentary Crew
A vast expansion of the original single-camera BBC workplace sitcom starring Ricky Gervais, the U.S. Office quickly established itself as a unique entity with little relationship to its British predecessor and helped popularize the "faux documentary" aesthetic in TV comedy.
It's given us many lessons over the years: that gift baskets can solve all your problems; Chili's is the ideal venue for any business lunch; head injuries are to be taken more seriously than foot injuries; your HR representative is to be hated and feared; moving to Costa Rica will inevitably lead to your confinement in a neck brace; and long-term pining for your receptionist is charming and not in any way creepy.
Will you be watching on May 16?
Follow Christian Blauvelt on Twitter @Ctblauvelt
[Photo Credit: NBC]
From Our Partners:

40 Most Scandalous See-Through Red Carpet Looks (Vh1)

Insane ' Fast & Furious 6' Trailer! (Moviefone)