The Problem with Character Deaths on 'Teen Wolf'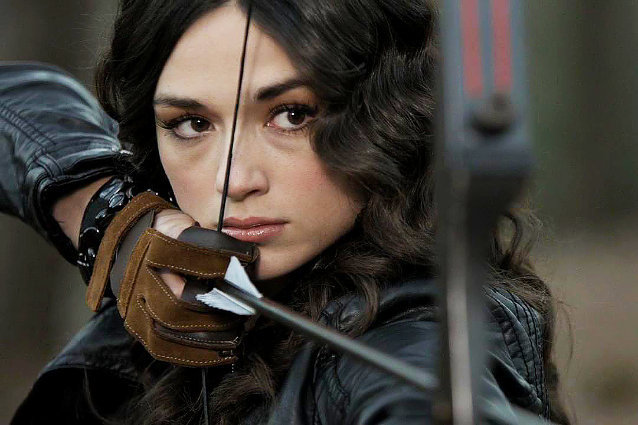 MTV
Teen Wolf fans might still be reeling from the penultimate season three episode that was impactful enough to keep the #RIPAllison hashtag trending on Twitter for more than 12 hours. Now that the finale has aired, it might be time to take a look at the major problem the show has when it comes to character death — specifically, which characters die and which only come close to knocking on death's door. 
Let's play a little game (akin to those played on Wolf Watch)! Peter Hale, Deucalion, Gerard Argent, Isaac Lahey, Jackson Whittemore, and Ethan; what do these characters have in common? They're all male, they're all white, and they're all still alive — despite some of them contracting life-threatening diseases or actually dying.
Next group! Victoria Argent, Allison Argent, Jennifer Blake, Erica Reyes, Vernon Boyd, and Kali; what do these characters have in common? They're either not male or not white and they're all dead!
For many fans, the most recent death of Allison has been a serious point of contention and, for a few, the last straw. On a show that has always been proud of its female heroes — the next generation of Buffy Summers — killing Allison seemed like a slap in the face to the Teen Wolf's female fans. (Yes, we know Crystal Reed decided to leave the show, but so did Colton Haynes and his character wasn't killed.)
The cast of characters on Teen Wolf is seriously skewed in favor of men, which works for eye candy, but offers little in the way of female representation for the majority of the show's fans. If the reaction from fans is any indication, they did not take kindly to losing one of their beloved female heroes.
However, perhaps the writers are taking note of the representation problem on the show. The Teen Wolf season three finale may have attempted to right the wrong: Kate Argent was resurrected from the grave (seriously, did she dig herself out, or what body did the Argents bury in season two?) and Aiden fell at the hand of an Oni. 
It may not be a complete reversal of the male and female character scales on Teen Wolf, but the finale showcased a step in the right direction. Maybe the fans that have taken issue with the character deaths will be able to look past the politics and simply enjoy the show again. Here's hoping!