The TV Shows You Need to Catch Up on This Summer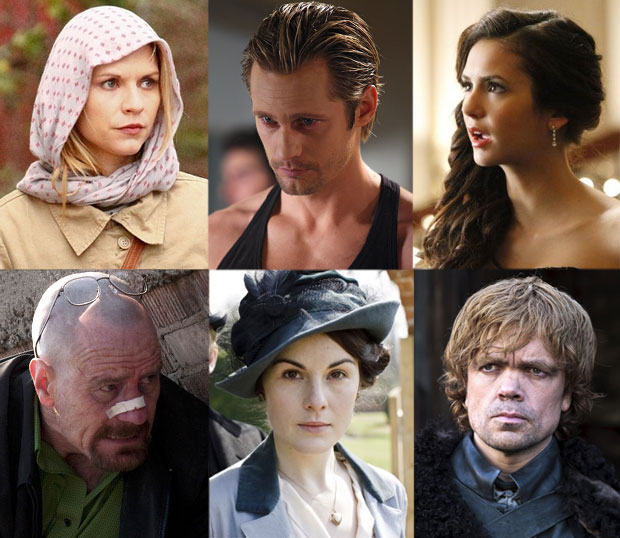 That screeching, "Nooooooooooooo!" you hear coming out of so many living rooms right now is sound of a million television fanatics freaking out that there is nothing new saved on their DVRs. All of the network shows have ended, cable favs like Mad Men are wrapping up, and the summer time joys of our favorite shows are still a few weeks away. What are we supposed to do with this fallow period? Hang out with our friends? Read a book? Go to the gym to work off the three pieces of strawberry rhubarb pie we ate last night? Hell no! We're going to watch more TV.
Right now, especially this coming Memorial Day weekend, is the perfect time to have yourself a television feast and get yourself caught up on some of the fare that you've missed over the year. Whether you're beefing up on shows that are about to come back or just filling yourself in for when they eventually return, you'll be glad you took this time to binge on something we've all been nibbling on for forever. Glad you're finally with the program.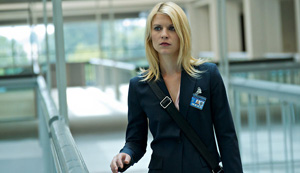 Homeland: OK, Homeland was one of those shows where I was like, "I don't know. Claire Danes annoys me and it looks so serious and dark and dreary," and I didn't watch it until the season was over and then I watched the entire thing in like two days. It was super worth it. The twisty tale of Dane's mentally ill CIA agent on the trail of a POW home from Afghanistan who may or may not have been compromised by the enemy is even better when watching it all together and letting the suspense build to a crescendo.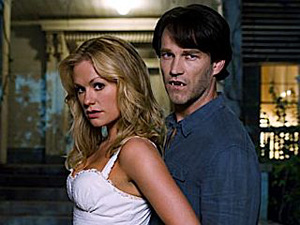 True Blood: The show returns in June, but you have four seasons of vampires, shape shifters, witches, warlocks, crazy bull creatures, and Tara making stupid decisions to catch up on before then. Just make sure you have someone special watching with you because, after all the supernatural sex, you're going to need some, um, special attention. HBO Zone is airing all of season four starting at noon on Sunday, if you need to catch up.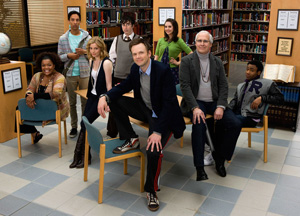 Community: This much-embattled show has been all over the news lately considering its surprise renewal, show creator Dan Harmon getting fired, and Chevy Chase being a big old diva on set. Find out why everyone (well, not really everyone, but a small segment of very vocal internet users) loves this comedy before it's gone for good.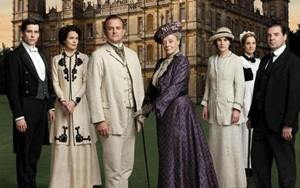 Downton Abbey: Want to seem smart and tell your friends you spent the weekend hobnobbing with British Royalty? Well you can with the soapy delights of this UK import about a fancy family in an English manor home and the staff that makes living there possible. There are only two shorts seasons, so you can crank them out in a day or two, and you're not going to want to stop watching until the end. You'll thank your Maggie Smiths that you listened to me.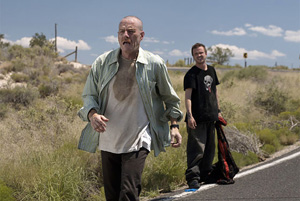 Breaking Bad: Oh, the wonders of Netflix streaming. It means you won't ever leave the house when you catch yourself stuck in the middle of binging on a good show. The first three seasons of Walter White's epic descent into meth-dealing madness are available on the internet service (the fourth season is on iTunes) so get yourself comfortable so you can make yourself uncomfortable. Warning: Watching more than three episodes at once will certainly give you nightmares.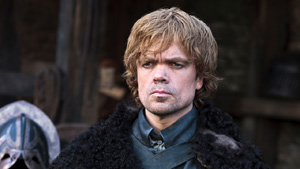 Game of Thrones: I know, you're not really into fantasy. I know you think that Lord of the Rings was boring and bloated. But, trust me, this gorgeous HBO show is not that. It's really a show about the intricate political machinations that it takes to keep or gain the throne and how to get out of the way who the tyrant who has it. How all the moving parts brilliantly fit together is so much clearer when you watch all the episodes in one fantastic chunk. Basically it's The Wire with better costumes, fewer people of color, and just a sprinkle of magic. Just a sprinkle. I promise.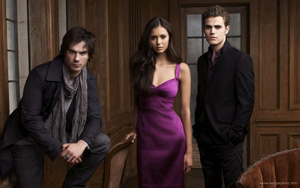 Vampire Diaries: OK, this is what I'll be watching this weekend. I need to know who this Elena is and why it's so important that she choose either the cute vampire who is nice or the cute vampire who is mean. Also, I like vampires. Also, I have a 14 year-old niece and I need something to talk to her about now that we both hate Gossip Girl. To the DVDs!
Follow Brian Moylan on Twitter @BrianJMoylan
More:
Huzzah (Is That Right?): Community Renewed for Season 4!
Community Hires New Showrunners; Dan Harmon Blindsided