Where Are 'The Vampire Diaries' and 'Gotham' Filming Today?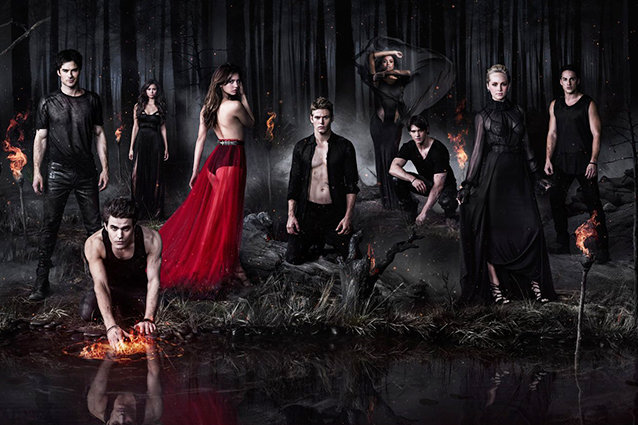 The CW
After being on hiatus for a couple of months, most network TV shows are back in production this week. Here's where you can find three fan-favorite series filming today:
Right now, The Vampire Diaries is filming scenes in the Covington, GA Town Square, which fans will recognize as Mystic Falls on the show. Convington has embraced its place in television history and welcomes "vampire stalkers" from around the world to tour the show's filming locations or have a bite to eat at the real Mystic Grill.
Castle's passionate fan base will be happy to know the show began production on its seventh season this morning. The show will be filming scenes for the season premiere in Calabasas, CA all day. It was also recently announced that Castle will return "with a bang" on Monday, September 29, this according to ex-showrunner Andrew W. Marlowe.
The FOX series Gotham hasn't aired yet but the Batman origin story already has fans anxiously awaiting its debut. Gotham stars Ben McKenzie as James Gordon and follows his rise from rookie detective to the Police Commissioner we all know. Gotham is currently filming near the intersection of Park Ave and Grand Ave in Brooklyn, NY.
Want to find out where more of your favorite TV shows are filming? Check out my Daily Filming Locations at OnLocationVacations.com!