'The Vampire Diaries' Spinoff Details Plus Renewal Odds for 'Supernatural' and More CW Shows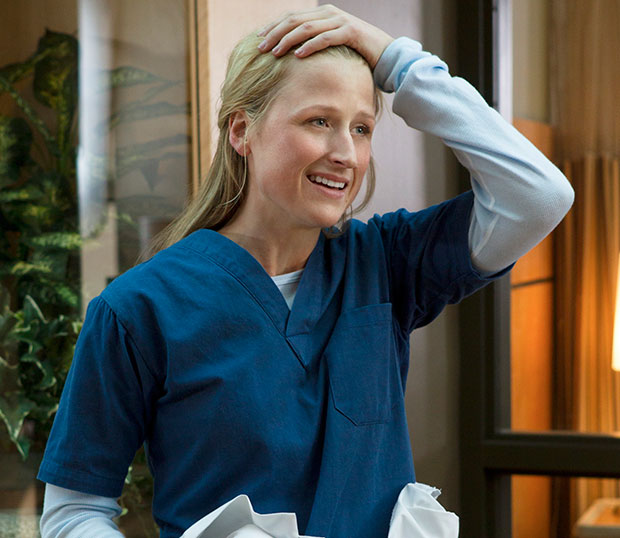 While it's a little too early to think about the fall TV schedule when midseason programming is about to launch, CW President Mark Pedowitz discussed the probability of shows like Hart of Dixie, 90210, Supernatural, and more during the Television Critics Association winter press tour. He also gave more details on the potential Vampire Diaries spinoff before addressing the cancellation of Emily Owens, M.D. and The L.A. Complex.
First, the scoop on the original vampire-centric TVD spinoff: Apparently, Pedowitz approached creators Julie Plec and Kevin Williamson with the idea. "I'm a big believer if you have something that's working and you can incubate [it], it's a good way to get pilots on the air," Pedowitz told reporters. "The [lead] character will be Klaus. Hopefully some of his siblings will come along. Klaus is just a great character and the Original family has such great dysfunctional family dynamics, we felt that was a great way to take the show."
The future looks bright for shows like Supernatural and Hart of Dixie ("[HOD] stands out on a very tough Tuesday night," Pedowitz said), but the fate of Nikita and 90210 remains unclear. "I like [Nikita], I'm a fan of the show," Pedowitz said, adding that the ratings are tracking like he expected but no better. When 90210 reaches its eventual conclusion, it will likely get a final season as a gift for fans. "I am a big believer of giving fans a very satisfactory conclusion," he said, citing the network's treatment of One Tree Hill and Gossip Girl. "People who stick with the show for that period of time deserve that sort of a gift.
It appears that Beauty and the Beast could have a second season. "We're very pleased in terms of where it's going creatively," he said. "We believe the show has a very long run in front of it." America's Next Top Model is still a "utility player" for the network, and works best in the summer going toward fall.
While Emily Owens, M.D. will run for all 13 episodes, Pedowitz said he isn't sure why it didn't catch on. "For whatever reason, we couldn't get the show fully sampled," he said.
Fans of The L.A. Complex, feel free to cue up the South Park before you mourn your beloved soap: You can blame Canada for its demise. Pedowitz said that The CW had already picked up the show for a third season, but its Canadian broadcaster didn't and it couldn't go on without their cooperation. "We spent a lot of time with the producers trying to find an economic way to make it work," he said, but ultimately the network couldn't afford to keep it around.
Follow Jean on Twitter @hijean
[PHOTO CREDIT: The CW]
More:
TCA: CBS Boss on 'HIMYM' Season 9, Angus T. Jones' 'Men' Future
TCA: ABC's 'Mistresses' is 'Not a Bunch of Ladies Whoring Around'
TCA: Joss Whedon's 'S.H.I.E.L.D.' Pilot Likely to Get Series Order

Megan Fox's 12 Hottest Moments (Moviefone)

Ryan Gosling's 'Airbrushed' Abs: Plus 19 More Reasons We Love the Actor (Moviefone)