'The Voice' Adds Michael Buble to Team Blake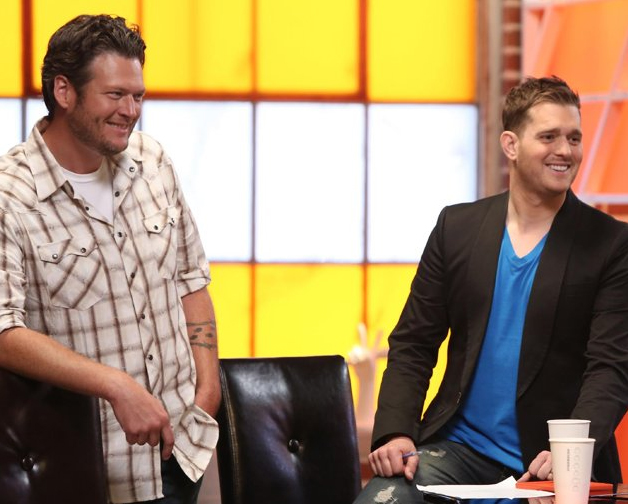 Pop singer Michael Buble is the latest musician to lend star power to the already-celestial assemblage of celebrities on The Voice. According to an NBC announcement on Monday, Buble will be joining forces with country crooner Blake Shelton to serve as an adviser for Team Blake during the battle rounds and live performances. 
It's likely that Buble will be taking the adviser slot filled last season by Kelly Clarkson, who defected to ABC's Duets this summer. Shelton's other adviser was fellow country singer and wife Miranda Lambert, who will ostensibly returning to support her hubby's vocal troop once again.
Don't let the lack of a cowboy hat throw you for a loop: Buble is a self-described fan of Shelton, but what's more, he's an accomplished musician who is more than expert enough to dole out advice to Shelton's team of harmonious hopefuls. According to the AP, Buble has already begun taping his appearances for next season.
There's no announcement yet on behalf of the advisers for the other coaches — that's Christina Aguilera, Adam Levine and Cee Lo Green, in case you didn't know. While last year featured names like Alanis Morissette, Babyface and Lionel Richie, it's unclear whether the same advisers will return for Season 3 or NBC will opt to pump a fresh supply of celebrity into the highly rated singing competition.
[Photo Credit: NBC]
More: