'The Voice' Preview: It's Time to Battle it Out!—VIDEO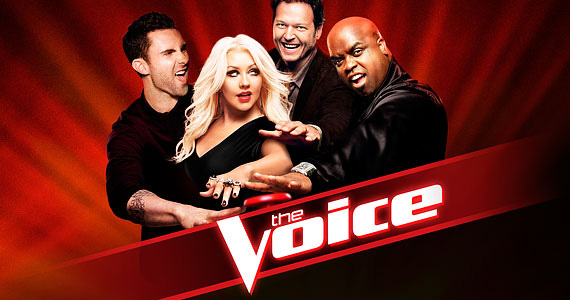 Better watch out X Factor! The Voice is looking for a rumble in tonight's all-new episode. The time has come for one of the most unique phases in the NBC singing competition: The Battle Rounds. Two singers enter the ring performing the same song, but only one leaves victorious. Pretty intense right? Not just yet…
The powers that be at The Voice decided to amp up the drama this year. If a phenomenal singer somehow loses their battle, another coach can now steal that contestant to add to their own team. Kind of like a last chance dance, but for singing (obviously). Christina Aguilera, Adam Levine, Blake Shelton and CeeLo Green each have the opportunity to "steal" two new contestants for their teams, but if more than one mentor presses their button, the power then shifts to the singer's hands. Dun dun duuuun!
Even though we screened tonight's episode last week, our jaws are still on the floor from what is sure to be the most epic battle The Voice has ever had. CeeLo has (foolishly) pitted two powerhouses against one another: Amanda and Trevin. Their song? Mariah Carey's "Vision of Love." The outcome? Aguilera says it best: "Hands down the best performance we've had in the battle round so far."
Check out our sneak peek video to see the amazing performance for yourself!
Who do you think CeeLo should pick? Which coach do you think will snatch the steal? Sing to us in the comments below!
Follow Leanne on Twitter @LeanneAguilera
[Photo Credit: NBC]
MORE:
Fun with Ratings: 'The Voice' & 'Revolution' Win Again, 'Mob Doctor' Is Dead on Arrival
'The Voice' Recap: That'll Do, Pig