'The Voice' Ratings Are Down, But Cee Lo and Co. Are Still First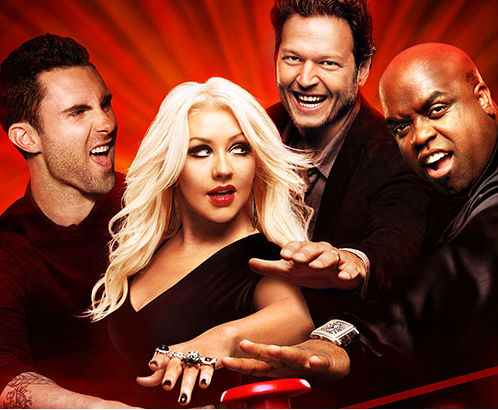 You will not believe this: The Voice's premiere ratings are down 68 percent since its Season 2 premiere. That's insane, right? Well. If you're only looking at the math, it's bananas. But, if you look at a few external factors (like Season 2's incredible lead-in: The most-watched Super Bowl broadcast ever) it's clear that The Voice's Season 2 premiere numbers got a bit of an unnatural boost. 
Bottom line: The Voice is technically down in the ratings, but it's certainly not out. Over its two-hour broadcast, the series averaged 12.03 million viewers (11.04 million in hour one and 13.03 in hour two). While this is a decrease from last season's opener, it's actually an improvement on Season 1's premiere, which came in at 11.78 million viewers. Plus, The Voice was still the champion of the night, beating out Fox's Hell's Kitchen and Master Chef, ABC's Bachelor Pad, and CBS' US Open coverage. 
Of course, this smaller debut probably means the singing competition won't enjoy the high numbers in the 16-17 million range that the series enjoyed for the first handful of episodes after the Super Bowl night premiere. However, numbers in the low teens is a great boon for NBC, and likely contributed to The New Normal's 6.91 million viewers — a number which gave the Ryan Murphy series the number one spot in the 10 PM time slot.