'The Voice' Recap: Things Are Gonna Go Jamar's Way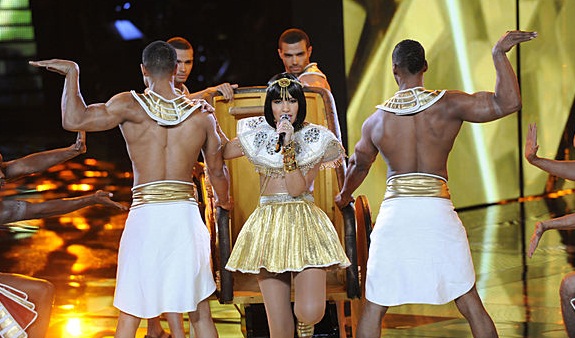 Welcome back to the live shows, Voiceers. This recap is brought to you by copious amounts of Tom Yum soup and Halls, which are both good for when that irritating family of mucus blobs from those commercials sets up shop in your face.
Whereas last week was spent thinning Blake and Christina's respective herds, giving four people the hard life lesson of, "You just aren't quite good enough," now it's time to listen to Teams Adam and Cee Lo. Lest you forget, these are the teams:
Team Adam:
Karla "My Inner Voice-Beast Is Named 'Bertha'" Davis
Katrina "Attacked by Killer Mold" Parker
Kim "This Woman Can't Possibly Be 50" Yarbrough
Tony "Christina Totally Faked Recognizing Me from the Mickey Mouse Club" Lucca
Pip "I'm So Freaking Precious I Don't Even Have a Last Name"
Mathai "Well, I'm So Twee I Don't Need a Last Name Either" 
Team Cee Lo:
Cheesa "My Name Makes No Orthographic Sense"
Erin "WHAT DO YOU MEAN I'M NOT SEXY, BABYFACE?" Martin
Jamar "Literally the Definition of a Comeback Kid" Rogers
James "Am I Not the Spitting Image of Ziggy from The Wire?" Massone
Juliette "The Grit in My Voice Has Its Own Grit" Simms
Tony "Someday I'm Going to Hiss into the Camera Just to Freak Everyone Out" Vincent
Carsonbot asks a really awkward question of Cee Lo, which is basically, "You are the awesomest, does that make your team feel inferior?" Cee Lo demurs as Adam makes a crack about Blake's super-casual dress. "This is how little of a crap I give about your team," Blake explains. Carsonbot's Joke API is malfunctioning, so he uncomfortably moves us along.
Katrina is up first, doing "Tonight, Tonight" by the Smashing Pumpkins. You guys. This. Song. Always and forever, this song is high school, driving home, heartbroken after your best friend you were madly in love with told you he was gay… Anyway. "Don't be Adele; be Katrina," advises Adam, wisely. It's a decent take, though she doesn't have the same raw, vocal leanness as Billy Corgan.
Christina thinks Katrina did sell the connection, though she kind of wanted Katrina to rock out a bit more. Cee Lo says it was a "commendable effort," oof. He adds that this shouldn't be a performance, it should be a cathartic experience. He's not wrong. Adam disagrees and thinks she was fantastic.
NEXT: Mouseketeer vs. Mouseketeer!
Cheesa is disheartened by the backlash against her, which I guess I am technically part of, sorry. She's doing "Don't Leave Me This Way." This song plays into her strengths, it's true, and it's a good enough performance, setting aside the fact that her costume looks like something Jeff Winger would have worn in season one of Community.
Blake loved it: "That was like watching solid gold," whatever that means. Adam concurs it had "Cee Lo" written all over it. The only problem is that there are so many great singers — he doesn't know what's going to make her distinct. But it was a great performance! Cee Lo "disagrees" with Adam — he thought it was a wonderful performance (which doesn't actually disagree with what Adam said, but whatever).
Tony Lucca is doing "In Your Eyes." Freaky irises (irii?) expand and contract on the blackness behind him like fireworks, making me regret my Tom Yum and also wish the producers hadn't gone quite so on-the-nose. It's… mostly serviceable, surprisingly. We know the guy can knock it out of the park, but he doesn't this time.
Christina finds him a little one-dimensional and thinks there are better voices on the show, yeowch. This is one of Adam's favorite songs and it touches him (heh), so he was proud of Tony for taking the challenge. But why make him do that song, then? Tony looks like he just drank a beaker of acid.
Kim Yarborough's turn! She wants to do "Rolling in the Deep." NO, KIM. STAY AWAY FROM ADELE. "That is a motherf**ker of a chorus," Adam says in a confessional, but he lets her do it. Sigh. She's good, and she does have the depth to her voice that's needed, but lord a'mercy, enough.
Blake thinks the song got better as she went along; she was a little sharp at first. Cee Lo thinks Adam should have made her do something else, because of all the reasons I have articulated what seems like a hundred times before. Adam loves her, but is going to be a coach now: there were some problems.
NEXT: I "Don't Know Why" the girls love Ziggy — er, I mean James.
Ziggy James thinks maybe he can win. (No. Not if the TV Gods exist.) He's doing Nora Jones' "Don't Know Why." There are leaves on the stage? And a bench. And a street sign that says "James St." The performance is nothing remarkable, and I'm unsure why the girls in the audience are reacting with even half a Bieber of enthusiasm.
Blake almost threw his panties onstage. Really? I don't understand, y'all. Christina liked James' more subtle approach, though there were the usual pitch issues. Cee Lo whips the crowd up to a full Bieber and thinks they will push him through.
Juliet had five record deals, and none stuck? Yikes. She's doing "Roxanne." Confession: I love the Moulin Rouge version of this song. Haters to the left. She basically knocks it out of the park and gets a standing O from all the coaches.
Adam's still pissed she didn't pick him, because this was the best performance he's seen thus far. Christina thinks Juliet's voice is dope, because we're still using that term apparently, and she's super jealous. "Even old crap-jacket over there liked you," Adam says.
Mathai is "supposed to do music," according to her. In this case, John Legend's "Ordinary People." Adam wants her to stay with the pain of the song, since she can sometimes get away from that. But during her performance she's still mugging for the camera with every breath, playing up that cutesy bull she's done all along.
Christina likes a few of the touches she put on the song. Blake loves her confidence. Adam thinks she's magical, and he couldn't be happieraskdnoiub…
Sorry, I strained my eyes there, with the rolling and all.
NEXT: Erin Martin wears my Cleopatra costume from fourth grade.
Tony Vincent's wife just had a baby. He's doing "Everybody Wants to Rule the World" by Tears For Fears. My notes simply say: "WHAT IS HAPPENING WITH THE BACK-UP DANCERS' EYES? THEY ARE GLOWING LIKE DEMONS." He does well, of course, but no better than expected. Maybe it's the song choice.
Carsonbot's empathy algorithm is activated and he congratulates Tony on entering fatherhood. Blake doesn't feel great about the theme, which he perceived as Hell, and had trouble concentrating on Tony's performance. Preach, Blake. Christina basically calls him a p*ssy. She wanted something more; Tony seemed restricted. Cee Lo agrees, and is sorry about that. But the performance was still great! He believes that there is an Evil Empire, and that love can conquer hate, and Tony can rule the world because he's a Lover. I want to spend 10 minutes in Cee Lo's head, just to see what it's like in there, because what? (Any longer would break my feeble mortal mind.)
Karla chooses "Airplanes." She's a little too quiet and out-of-breath. Where the hell is Bertha? We start to get hints at the very end, but it's too little, too late.
Christina was surprised by the song choice, though she thinks Karla did well. Blake thinks the song choice was bad. Adam knows that nerves and bad energy can do a lot to a person's voice, which they clearly did here, and that she could have done better.
Oh, good god, Lemon. Erin Martin is wearing my Cleopatra costume from fourth grade (it fit more demurely on my 9-year-old frame), minus the awesome fake gold Asp I had. She's doing The Bangles' "Walk Like an Egyptian," which, what? The performance is Cee Lo to a T, but its only redeeming qualities come from that aspect. Vocally, she's doing the same thing she's done the whole competition, which is bug the hell out of me with her whispy non-voice that everyone keeps praising. Is this like the "James Massone is a ladykiller" thing, where I Just Don't Get It?
"Here we go again with the male strippers," Blake laments. "Blake just bought a one-way ticket to Bonertown," says Adam, and he fires back, "And it's non-refundable." I wish they were drunk and just saying things like that the whole time. Bonertown!
Christina thinks Erin needed to bring it harder if she wants people to think of her as more than just a pretty face. Cee Lo didn't mean for the stage dynamics to be distracting, and acknowledges he kind of failed.
NEXT: A Disney woodland creature takes on "When You Were Young."
Pip, who looks like a Disney woodland creature brought to life, is doing The Killers' "When You Were Young." What is this, Make Oriana Flash Back to Her Wasted Youth Night? Lord. Prior to the performance, Adam tells him not to be so smooth, but I guess he can't help it, because while he does tone down the Musical Theater Lead voice, he's still not quite… rock enough. "It's like Glee doing this song," says my BFF. (Please don't do The Killers, Ryan Murphy.)
Christina appreciates his vocal ability, but is with Adam in that she wishes he'd discarded more of his skill, just this once. Pip's heart has now taken up residence in his stomach. Adam likes that he tried to be different, though he agrees with me that the kid wasn't rock 'n' roll enough.
Jamar is our closer, with "Are You Gonna Go My Way?" by Lenny Kravitz. I anticipate he will destroy the stage. There are women playing guitars on stilts, but even they can't distract from Jarmar's rocking the hell out of this entire thing.
The crowd is at, like, two-and-a-half Biebers. Cee Lo looks like the Purrfect that got the cream. Adam says Jamar embodies what this show does, and a single solitary flake is chipped from my icy black heart.
And that's all for Monday night. Go forth and vote, Voicelings!
More:
The Voice Recap: Jay Leno and Radio Are the Keys to a Burgeoning Musical Career
The Voice Recap: We'll Do It Live!