'The Walking Dead' 101: University of California, Irvine Is Offering a Class on the Zombie Drama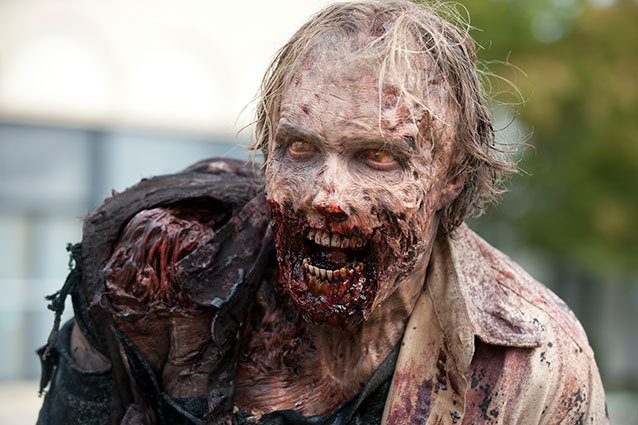 Gene Page/AMC
Having majored in creative writing at a half-cocked state school in a meth-laden valley county, I never found college to be the academic shark pool that some others have experienced. But even with a final semester class roster that included poetry writing and sitcom analysis, I can't help but feel as though I've been robbed of the greatest slack-off class that the American education system may have ever put into action: Society, Science, Survival: Lessons from AMC's The Walking Dead. The University of California, Irvine is kicking off its fall semester with a course that is described as (via TVLine) "a broad range of scholarly topics through the lens of a hypothetical zombie apocalypse." The class will last eight weeks, cater to students domestic and otherwise — you can sign up here — and will mold the minds of the eager survivalist who wishes to emulate the wisdom of Rick, the tenacity of Glen, or the sulking adorability of Daryl.

Granted, something useful might very well derive from the class. The Walking Dead is dense with philosophical questions about the nature of humanity and right vs. wrong. The show tests the values of its characters in the most demanding of climates and scenarios, charging viewers to wonder what they themselves would cherish so deeply in a world like the one painted onscreen. And of course, there's also the issue of how long you can wear a single shirt before tossing it. (It's not just a matter of hygiene, but you've got to keep a fresh image!)
The class will begin on Monday, Oct 14 (following the series' Season 4 premiere on AMC) and last 8 weeks, until Dec. 20. Learn more about the course at Canvas.net.
More:
Watch a 'Walking Dead' Deleted Scene
'Walking Dead' Season 4 Premiere: 'Bigger Than Anything' On the Show Before
'Walking Dead' Finale Recap: The Death (Almost) No One Saw Coming
Follow @Michael Arbeiter
| Follow @Hollywood_com
---
From Our Partners


Stars Pose Naked for 'Allure' (Celebuzz)


20 Grisliest TV Deaths of 2012-2013 (Vulture)