'The Walking Dead' Fires All of its Writers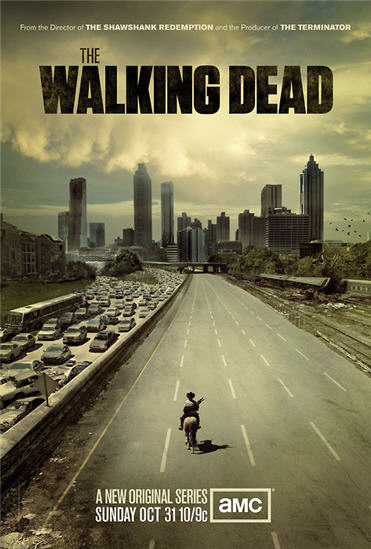 While I haven't worked for a professional television show, I did take a class on screenwriting in college so I'm an expert on what it takes to write for television (obviously). Which means that I can say with certain confidence that firing the entire writing staff of The Walking Dead is not the smartest move to make. Writing stuff for television is hard, y'all.
Frank Darabont has fired all his writing staff before the second season has begun production. Now let me backtrack against my opening paragraph a wee bit. Darabont wrote a third of the first season himself (which, being 6 episodes, isn't that much, but percentages and fractions are fun!) and the comic's creator Robert Kirkman contributed one. So that's half the season right there. And then Darabont claims he co-wrote or rewrote the remaining half. So obviously he can handle the workload. Except that AMC has ordered twice as many episodes next year.
He has suggested that he might freelance the job out to people, but honestly that is a terrible idea. A quality show needs to have consistent tone and voice, which I'm sure Darabont will see too, but he is only one man. Having a group create something allows more ideas to come up and it just eases the burden on everyone involved. Rome wasn't built in a day by a single person if I recall correctly. But the writing on this season was easily the worst part of the show. They had everything perfect except for some of the plot which might have had a few gaping plot holes. Maybe if Darabont can find some quality help the show will go from super awesome to super duper extra awesome.
Source: Deadline