'The Walking Dead': Is That Carl or Mini-Rick? — EXCLUSIVE PHOTO

Is it Oct. 14 yet? No? Darn. Well, The Walking Dead hasn't quite lurched back onto our screens, but Hollywood.com did get ahold of an exclusive photo from Season 3. And guess what? It looks like Carl is still a troubled young man. And he really seems to be hanging onto Rick's Sheriff's hat. He could be hanging onto the father he once knew, before Rick changed everything and killed Shane. Either that or he just thinks it looks really cool.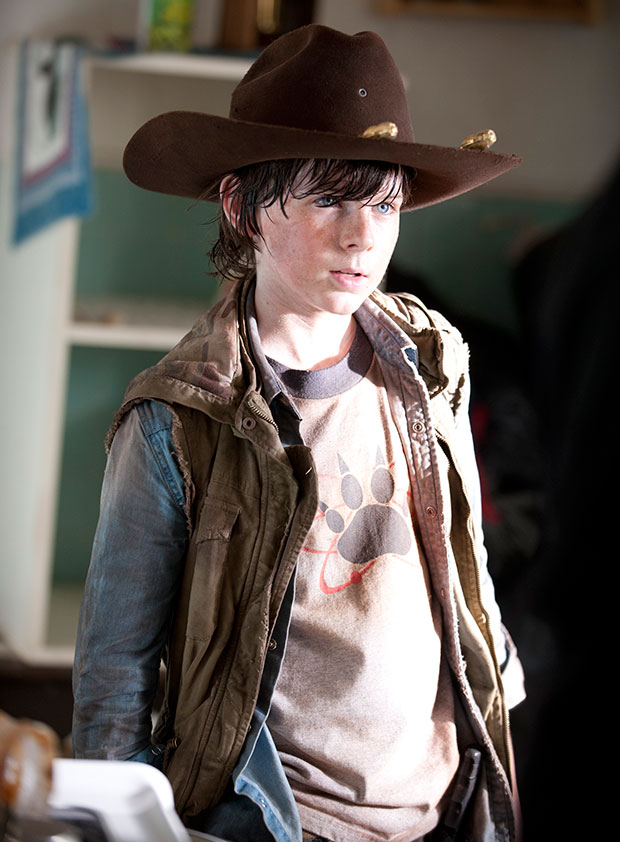 Carl Grimes (Chandler Riggs) – The Walking Dead – Season 3, Episode 1
The Walking Dead returns to AMC Sunday, Oct. 14 at 9 PM. 
[Photo Credit: Gene Page/AMC]