The Winners of the The First-Ever (Fake) Annual Reality TV Emmy Awards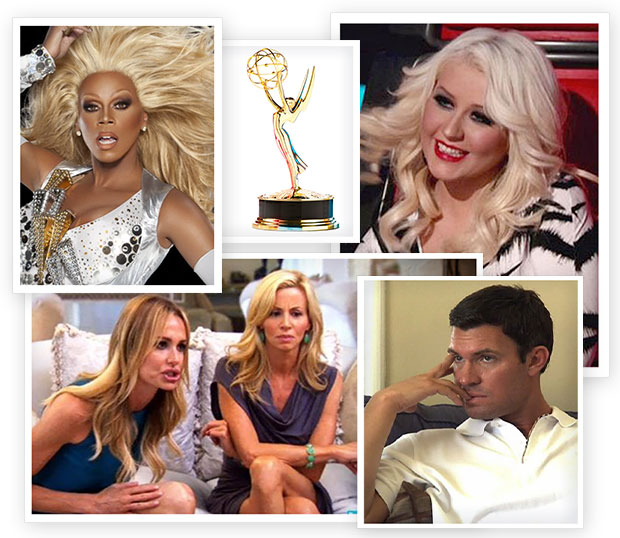 Sunday night, for the ninth time out of the 10 it has been presented, The Amazing Race won the Emmy for Outstanding Reality-Competition Program. This is b*llsh*t. This is a boring show that does not deserve to win. The only other reality award presented was for Outstanding Reality Program Host and an adult human who is not Cat Deeley from So You Think You Can Dance won. It was Tom Bergeron, who at least delivered a good acceptance speech. At the Creative Arts Emmys the award for Outstanding Reality Program was given to the One Percenters Feel Good Hour also known as Undercover Boss, another piece of crap that no one who really cares about reality television actually watches.
All of this is to say that the Emmys suck at giving out awards to reality television, a genre that comprises a huge chunk of what fills up the airwaves — well, at least the cable waves (cable cords?). To rectify this situation, I created a bunch of categories for the (Fake) Annual Reality TV Emmy Awards last week. Finally it is time to choose the winners. They votes were cast by me and counted by a host of CPAs at the accounting firm of Me, Myself, and I. Here are the victors, for a full list of nominees, click here.
Best Competitive Reality Show, Non-Professional, Non-Singing
The Glass House: Sure nobody watched this thing, but it was the first time that a reality show took itself to the logical conclusion and had everything about the house voted on by the public. Yes, there were some problems with the format, but the producers seemed interested in fixing the show as it went along, adapting, and trying new things, something that Big Brother producers never do. Also, it was a show that was for hard-core fans of reality TV, because the contestants couldn't rely on the tried and true alliances and other strategies that we've grown accustomed to seeing. A triumph. Now, if only the show could find an audience.
Best Professional Competition
RuPaul's Drag Race: It certainly doesn't have the viewership of Top Chef or Project Runway, but none of those shows have the sense of humor of this drag queen free-for-all. This is like a competition that is simultaneous a parody of all other competition shows. After all, what is a drag queen if not an overly-reverent parody of a woman? The function fits the form, and that form is fierce.
Best Singing Competition
The Voice: This is the only singing show to really change the format that American Idol laid out all those years ago. The spinning chairs are hokey, but the battle rounds make for exciting television. If only we could get people to care about something other than the judges.
Best Professional Documentary, Tough
Deadliest Catch: It's right there in the title, "dead." The hard labor on Alaskan crab boats is no joke and the stakes are as high as Amanda Bynes getting behind the wheel. And let's not forget that producers can't plant crabs on the bottom of the ocean. It's the closest reality gets to a real reality show.
Best Professional Documentary, Non-Tough
Storage Wars: In the modern age, we still have treasure hunters but they dig up their buried gold from mountains of other people's trash. The thrill never wears off. If only they'd lay off some of the manufactured drama between the bidders and focus more on their fantastic finds.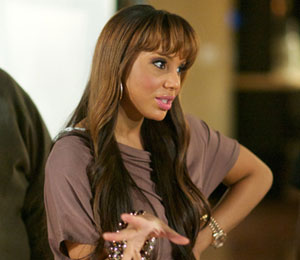 Best Celebrity Documentary, Non-Kardashian
Braxton Family Values: Have you ever seen Tamar Braxton? She is just a compilation of various and assorted catch phrases that she rattles off in strange strings that make no sense at all and all the sense in the world. I could watch the Braxton sister and the mother for hours, mostly because I still am not quite sure exactly what is going on.
Best Celebrity Documentary, Kardashian
Khloe & Lamar: Khloe is the only Kardashian that I actually think is a real person whose brain is not made of animatronics.
Best Women Fighting Show
Real Housewives of Beverly Hills: I've said it before and I'll say it again, this show is a real American tragedy. Unlike other reality shows, the dark undertones are just below the surface, burbling up at the most inopportune times. It's like watching a Tennessee Williams play where everyone is Blanche DuBois.
Best Real Life Documentary, Rural
Small Town Security: A police man who used to be a police woman, a megalomaniac wannabe celebrity with a cable access show, huge personalities fighting over incredibly low stakes: This is how you make reality TV, people, through casting and conflict.
Best Real Life Documentary, Urban
Jersey Shore: The past few seasons have been a little boring and repetitive, but since this is the first award, it gets a lifetime achievement for its contributions to the genre.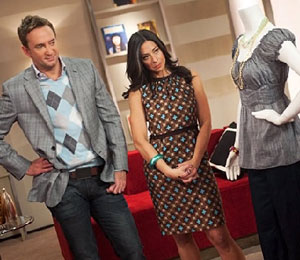 Best Makeover Show
What Not to Wear: There's a reason this snarky wardrobe show has been on for a zillion years. This would be The Daily Show of the Reality TV Emmys.
Best Real Estate Porn
House Hunters International: Not many other shows take you around the world (other than that Competition Show That Shall Not Be Named) and few do it while showing off real estate. Also, we can ask how such tacky people can have the money to buy a house abroad while we're still renting apartments.
Best Hoarding Show
Hoarders: The original is always the best.
Most Tolerable Exploitation of Psychological Disorders
Intervention: At least this show about addicts and their families actually tries to get its subjects help, which is more than Celebrity Rehab can say.
Best Villain, Male
Jeff Lewis, Flipping Out: Hating someone on reality shows is easy, hating someone and liking them at the same time is difficult, complex, and entirely different. That is why Jeff Lewis deserves to win. He treats his employees and clients horribly, but right after he goes on some tirade about an inconsequential matter, he follows it up with a deadpan wry joke that has you right in his back pocket all over again. Oh, Jeff Lewis, you're the best abusive boyfriend I've ever had.
Best Villain, Female
Drita D'Avanzo, Mob Wives: Mostly because if I don't give her the trophy, I'm afraid of what she'll do to me. And that's why she deserves to win.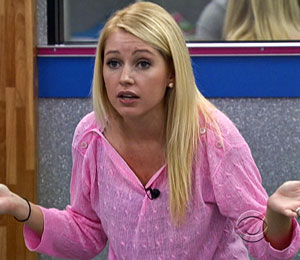 Best Hero, Female
Britney Haynes, Big Brother: This was one of the best seasons of our favorite summer show and Britney was one of the stand outs. Not only did she get booted out before her time, she offered fun, bitchy
Follow Brian Moylan on Twitter @BrianJMoylan
More:
The First-Ever (Fake) Annual Reality TV Emmy Awards
2012 Emmy Awards: The Winners… and Losers