'The X Factor' Finale: And the Winner Is…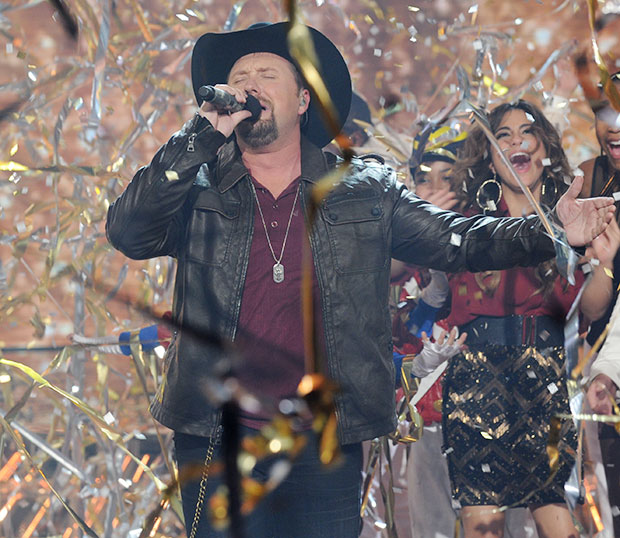 Well, this is it folks. (Pause.) The moment you've all been waiting for. The winner (pause) of the $5 million recording contract… chosen by you, AMERICA, is… going to be revealed, after this (paragraph) break. SPOILERS AHEAD!
Well well, L.A. Reid — looks like those over 25's aren't so useless after all! It was down-home country boy Tate Stevens who took home the ultimate prize, which is a ton of money and (hopefully) never having to work a blue collar job ever again. 
After an hour of glitzy performances, we learned that all of the ginormous hair bows in the world weren't enough to land Fifth Harmony a spot in the final two. It was down, as always, to Stevens and Carly Rose Sonenclar, the tween "robot" with a booming voice that competed with Stevens for first place all season.
You Might Also Like:

20 Hottest Bikini Bodies of 2012: Megan Fox and More!