'The X Factor' Recap: Divalicious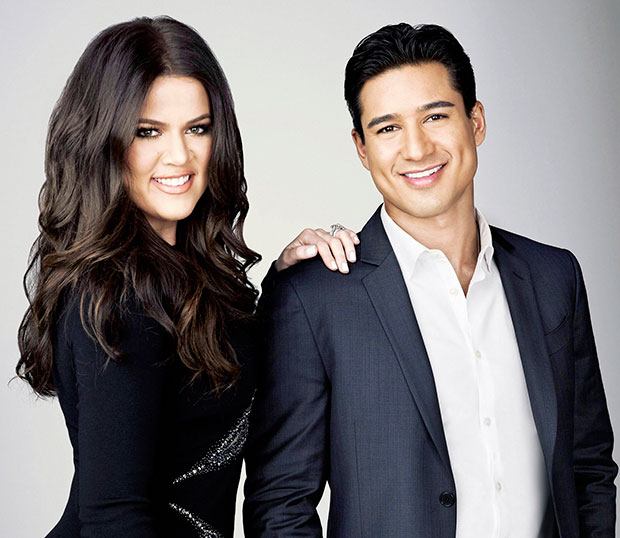 Are you in the mood for spectacular singing, dazzling theatrics, and one or two ferocious catfights? (I'm referring to the judges on that last one, of course) Then you're going to love catching up on Wednesday night's all-new live performance episode of The X Factor, which centered around the remaining Top 12 contestants — for real this time. (That is, unless Simon decides to bring back any more previously eliminated acts in the future.) But for now, it's an even dozen!
However, last night was about way more than just singing — it was about getting in touch with your inner diva. That's right, folks, this week's theme was called Divas, and it's just like it sounds. Each act belted out hits from some of the world's biggest diva artists of all time. (Can you imagine how upset Jason Brock must be right now? This would've been his week!) Needless to say, these were some big shoes for them to fill.
So who came out on top and who failed to wow the judges with their superstar sass? Find out how it all went down below!
Jennell Garcia (Young Adults — Team Demi Lovato): Jennell kicked off the night by belting out Tina Turner's classic hit, "Proud Mary." Her vocals may not be quite up to par with Tina's, but her entertainment factor was off the charts. Girl was all over that stage almost to the point of making the backup dancers look lazy. L.A. announced that she has returned to the competition and Britney went so far as to say that Tina would be proud (clever). Even the biggest diva of them all, Simon Cowell, had nothing but praise to give her and said she was officially back in the game. We'll just have to wait and see if she's rolling in the votes (see Britney, I can do it too!).
Tate Stevens (Over 25 — Team L.A. Reid): Next up was Tate who sang a beautiful rendition of Shania Twain's "From This Moment." It obviously doesn't rank very high as far as big diva songs go (especially with that adorable country twang of his), but it was sweet and very romantic. Couple that with the fact that he basically sang it directly to his wife and he had the audience eating out of the palm of his hand…and the judges weren't too far behind. Britney was overwhelmed by how heartfelt the performance was and Simon said it was even better than last week. And given the fact that he received the highest number of votes during Thursday night's results show, that's really saying something. Break out your checkbook, Simon, because you might be writing this guy a $5 million check in the very near future.
Diamond White (Teens — Team Britney Spears): Still fresh off her surprising save from last week, Diamond proved her worth to the competition by bravely taking on "Halo" by one of the hottest divas in Hollywood, Miss Beyonce. It's a difficult song to tackle, and even though things started off a little shaky, by the time she got midway through the song, she completely owned it. (Though, did anyone else wish she had sang "Diamonds Are a Girl's Best Friend?" No? Just me?) All this girl needs is a little more practice and she'll be a true musical gem. Demi praised her performance and said that she gives the rest of the competition a run for their money ($5 mil to be exact). Simon announced that he's looking at a future star. This girl definitely knows how to bounce back. Who runs the world? Diamond!
Beatrice Miller (Teens — Team Britney Spears): Beatrice tackled Cindi Lauper's "Time After Time" hit to some mixed reviews. She did a great job of making the song her own and her vocals were definitely stronger from last week, but her performance level could still use some improvement. L.A. didn't like the song choice, claiming it didn't allow her to peak with her vocals. Meanwhile, Simon liked her vocals, but thought the song itself was boring overall. This, of course, led to a diva showdown between Britney and Simon, where Britney quipped: "Simon, she has more talent in her pinky than all of your acts combined." Rawr! And the claws come out.
Lyric 145 (Groups — Team Simon Cowell): True to form, Lyric 145 did yet another mash-up, this time with Queen's "We Will Rock You" and Katy Perry's "E.T." Simon started off explaining that the song selection was changed at midnight, giving them only a few precious hours to practice before show time. (Allegedly, this was to prove just how hard they've worked on their performance, but personally I think it was Simon's attempt to get some extra pity votes.) Regardless, the change wasn't made in vain and quickly brought the crowd to their feet. It was fun and full of energy, but still a little too chaotic for my taste. L.A. thought it was an improvement from last week's "disaster," but he still felt like they've lost their way in the competition. Cut to Simon Cowell's Level 5 Diva Face. He does not agree.
Arin Ray (Teens — Team Britney Spears): Arin got assigned to sing "Crazy For You" by Madonna, which conveniently turned out to be quite the appropriate song for this week because — surprise! — Arin has a not-so-secret crush on Fifth Harmony singer Normani and he's not afraid to show it (or at least sing about it). Aside from the wrong music cue at the beginning, the performance wasn't that bad…but it wasn't that good either — at least not to the caliber that it should be at this point in the competition. It's now or never, my friend. This is no time to be holding back — which is something the judges had no trouble doing during their comments. L.A. said that it didn't feel like a $5 million performance, while Demi harshly chimed in saying that he completely lacked soul (I'm assuming she meant musically, not spiritually). Then Simon remarked that asking him to take on that song was like asking a cat to eat a tiger…so that's helpful and not at all confusing. Either way, the judges weren't fans of the performance and given that he was 11 in the rankings last week, this could very well have been Arin's swan song.
Paige Thomas (Young Adults — Team Demi Lovato): Proving that she can be the diva of disco, Paige busted some serious moves while singing, "Last Dance" by Donna Summer. L.A. and Simon called it her best performance so far, but Simon felt that the dancers were a little too distracting, to which she responded saying, "I like my dancers, Simon." Spoken like a true diva, don't you think?
Fifth Harmony (Groups — Team Simon Cowell): It wouldn't be a true diva night without a Mariah Carey song thrown into the mix, and who better to sing it than the girl group with the excessive name changes (if that isn't diva-type behavior then I don't know what is). But in all seriousness, "Hero" was the perfect song choice for this particular girl group. They are so great at harmonizing and really making each song their own; you can't help but feel mesmerized by their performances. There's no doubt in my mind, these ladies could go all the way.
Carly Rose Sonenclar (Teens — Team Britney Spears): In my opinion, there are some songs that should never be replicated simply because nobody would ever be able to do them justice. But Carly Rose managed to tear my little theory to shreds after her outstanding performance of Celine Dion's "My Heart Will Go On." The Titanic theme song is usually untouchable, but the quality of this girl's voice could have rivaled the real Celine herself. It was incredible and left the judges completely awe-struck. Oh, and did I mention she's only 13 years old? Thirteen My karaoke skills suddenly don't seem so impressive.
Vino Alan (Over 25 — Team L.A. Reid): Vino performed a rendition of Al Green's "Let's Stay Together," and while the guy certainly has some powerful singing chops, this particular performance had me feeling a little underwhelmed. There was just nothing memorable about it (I started mentally organizing my grocery list halfway through). Don't get me wrong, he deserves to be in this competition, but it just wasn't his night to shine.
Emblem3 (Groups — Team Simon Cowell): The future boy band of America sang "No One" by Alicia Keys — a surprising song choice, but one that seemed to work rather well. Granted, these guys could probably elicit just as much excitement singing the "Happy Birthday" song, but they still have some genuine vocal talent that deserves recognition. And just in case America needed another reason to love these guys, Simon revealed that they also saved kittens earlier this week. So vote for them, guys! Think of the kittens!
CeCe Frey (Young Adults — Team Demi Lovato): CeCe ended the show on a very emotional note, singing Celine Dion's "All By Myself." It was a tall order to fill…and she couldn't quite pull it off. There were some definite pitch problems and it was just a terrible song choice in general. But why review something yourself when you can have Simon do it for you: "The song was called 'All By Myself.' That would have been better all by yourself…like with no one in the room." Sometimes, you just gotta love that man.
But like it or not, not one but two acts will be shown the door during Thursday night's results show, rounding out our Diva Dozen to the Top 10. Based off of this round of performances, who do you think deserves to sing another day and who should be given the boot? Sound off in the comments below!
Follow Kelly on Twitter @KellyBean0415
[Photo credit: FOX]
More:
The X Factor Recap: A Diamond Is Forever
The X Factor Recap: And Then There Were 13
The X Factor Recap: Behold…the Top 12

'Twilight Saga: Breaking Dawn — Part 2' Star Kristen Stewart on 'Twilight' Finale: I'm 'Desperate' For a Job Now (VIDEO)
(Celebuzz)