'The X Factor' Recap: Risky Business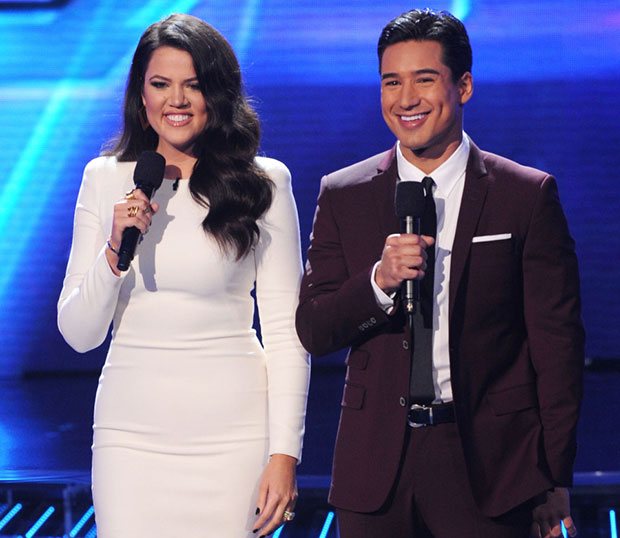 This week marked a few very pivotal moments in our world's history. Not only did we experience the very last repetitive date (12/12/12) of our lifetime (you know, unless you plan on living a really, really long time), but we also witnessed an event that is both near and dear to every reality show junkie's heart: The X Factor semifinals!
That's right, folks. Believe it or not, we're now down to the final four of the competition, where even one little mistake can mean the difference between safe and signora. Their musical careers are actually hanging in the balance (and for once it has nothing to do with our crappy economy). It has to do with America's votes. And with the finals only a week away, these guys (and gals) were willing to put it all on the line and take a few risks.
This week's Semifinals round featured each act performing two musical numbers: one chosen by the acts themselves and the other chosen by their mentor. So which contestants shined above the rest and which ones failed to impress? Check out our recap below and find out!
Tate Stevens (Over 25s — Team L.A. Reid):
This lovable cowboy kicked off the night with his song choice, "Bonfire" by Craig Morgan, in appreciation of his great family and friends back home. Our favorite country crooner did what he does best and sang from the heart with as much twang as possible. As always, he's adorable and impossible not to root for (as America has proven week after week). Britney wasn't all that thrilled by the song choice, however, Demi called it a "winning performance" while Simon remarked that he looks like a man who can win this competition.
Tate's second song, "Fall" by Clay Walker, was greeted with just as much — if not more — praise than the first. He gets so absorbed in every single song he sings, it's hard not to get swept up into all the emotion. Seriously, if he put any more feeling into his performances it would be a Nicholas Sparks book. If you want to swoon over someone, ladies, swoon over this guy. Britney called his performance a direct hit and Simon told Tate that he is just as likely to leave this competition as Simon is to fly to the moon. No doubt about it, this guy deserves to be in the finals.
Carly Rose Sonenclar (Teens — Team Britney Spears):
There's no doubt that Carly Rose is a talented singer. I mean, being able to successfully cover songs from some of the biggest Pop Queens in the world is no easy feat, yet she somehow always manages to pull it off without fail. And this week was no exception. The 13-year-old superstar tackled a piece from one of the fiercest divas of them all: Elton John, singing his popular hit song "Your Song." It was a risky song, but once again, she managed to nail it and make the performance her own (ugh, 13 people!). I guess those awkward teenage years just don't happen for some people. Overall, the judges loved it. Demi said it was predictable, but still considered it her best song yet, whereas Simon thought she was a little hesitant and felt she could do much better. That's probably just the bitterness talking though…I hear Scrooge Simon gets like that around this time of year.
For her second song, Carly Rose sang John Lennon's classic hit, "Imagine." Normally, I'd advise against singing two super slow songs back to back, but this girl just seems to make it work no matter what. She always defies the norm. And, as an X-tra bonus, we got to see her play the piano, which was pretty cool. L.A., Demi, and Britney all thought it was incredible, but Simon felt there was just too much going on. Yeah…awesomeness! Vote for this girl, America. She deserves it.
Emblem3 (Groups — Team Simon Cowell):
Never missing an opportunity to make teenage girls swoon, Emblem3 opted to sing "Baby I Love Your Way" by Peter Frampton, in honor of simpler times. To be honest, it felt more like a fangirl serenade than anything nostalgic. I don't know why I can't get on this boy group bandwagon, but they just don't do anything for me. They're cute and know how to work a crowd, but Simon's over-cockiness seems to be rubbing off on them and I just don't feel any real emotion from their performances. (At least there were no awkward solos this week, right?) L.A. called it their $5 million moment and Britney said they're way more than just a boy band (though I'm not really sure what that means…The next Bachelor? Future DWTS contestants? Who knows!)
Their second number of the night, Paul McCartney's "Hey Jude," was performed with some actual emotion, which almost redeemed themselves in my eyes. Almost. But the amount of praise they received from the judges was a little hard to digest. Aside from the regular positive feedback we've grown accustom to hearing, L.A. actually remarked that they are teen heartthrobs like The Beatles. WHAT THE WHAT?! Yes, these guys can kind of sing and work a crowd, but they should NOT be getting compared to one of the most legendary boy bands of all time. That's like comparing apples and oranges. It will take a lot more work for them to get to that level. These guys can't by my love that easily.
Fifth Harmony (Groups — Team Simon Cowell):
For their first song, Fifth Harmony tackled "Anything Could Happen" by Ellie Goulding, which is pretty appropriate since, at this point, anything could happen. You know, except the fact that they're definitely the ones who will be going home this week. They just don't have the same singing capabilities as Tate and Carly; and Emblem3 has too big of a fan base to be eliminated. They actually did do some harmonizing though, which L.A. was very pleased to see (or should I say hear). He called it their best vocal performance they've ever done and Britney thought it inspired girl power. (Spice Girls reference everyone!) And as far as risks go…that girl's bow was really something…
But some risks don't always work out the way you want them to. The girls rounded out the night by singing Shontelle's "Impossible," a song they already performed earlier this season at the judges' homes. They also chose to sing parts of the song in Spanish to bring their own unique flair to the competition. However, regardless of whether it was in Spanish or English, this not-so-risky song choice didn't seem to sit too well with the judges. L.A. called it lazy and Britney said she would be very surprised if they make it to next week's finals. Sorry ladies, repeating a song you've already performed is no bueno.
So what did you think of Wednesday night's round of performances? Which acts do you think stand the biggest chance of making it to the finals? Sound off on your thoughts in the comments below and don't forget to tune in for Thursday night's results show where the Top 3 will be revealed and on to the finals!
Follow Kelly on Twitter @KellyBean0415
[Photo credit: Ray Mickshaw/FOX]
More:
The X Factor Recap: Okay, Maybe a Diamond Isn't Always Forever
The X Factor Recap: Shine Bright Like a Diamond (White)
The X Factor Recap: These Girls Are on Fire
'90210' Star Shenae Grimes' Engagement Ring (FIRST LOOK PHOTOS)

Kim Kardashians Best Bikini Moments (PHOTOS)