Things To Do While You Anxiously Await 'Sherlock' Season 3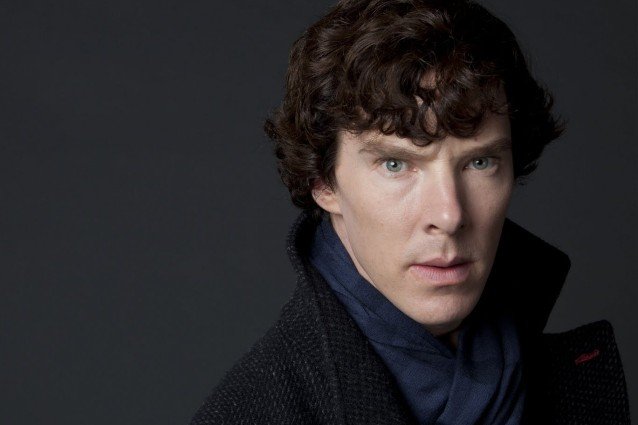 BBC
Some people are excited to celebrate NYE in their best cocktail attire, but for the Sherlock fandom? It's time to grab your ironic deerstalker and sweeping tweed coat. They've kept us waiting for far, far, too long, but the Season 3 premiere date is nigh. With Sherlock's return dangling above us like the proverbial carrot, what to do to in the mean time?
* Stare longingly into Benedict Cumberbatch's eyes. We've got the perfect image (check that intense stare!) right here.
* Read/re-read the books/short stories. Can't go wrong there, plus most are public domain, so you can find them on the Internet for free. I'm quite partial to "A Scandal in Bohemia" – what's your favorite?
* Watch some excellent Johnlock vids.
* Buy Sherlock's infamous coat (or rather, a facsimile, as the real thing will set you back a couple grand). You'll get double the wear out of it – pair it with a too-tight button down in charcoal or eggplant and black slacks, or with – gasp! – nothing, if you want to emulate Ms. Adler's signature look.
* Speaking of Irene Adler? Now that you've got the … er … "outfit" together, it's time to tackle the beauty routine. She allegedly wears Illamasqua Colour Intense in Encounter, and Nails Inc in St. James – add a swipe of metallic turquoise winged liner and you're good to go.
* Re-watch the ultra awesome interactive trailer:
* While you're at it, why not marathon the whole series?
* Compulsively scan the Internet for juicy interviews with Benedict Cumberbatch, Martin Freeman, and (fist-shakes) … MOFFAT!
* Brush up on your favorite theories on how Sherlock survived the "Reichenbach Fall." The all-too-quick doodle in the interactive trailer will not appease us!
Rinse and repeat … and repeat – make sure you're fully prepared for the glorious event coming our way on January 1!