This Just In: Aaron Sorkin's HBO Newsroom Drama Has a New Title
Well, we can finally stop saying "tentatively titled." Aaron Sorkin's developing newsroom drama series has operated with the working title More as this Story Develops for quite some time. And it fits. It's pretentious, clever, insidery…it's as Sorkin as a title gets. But the HBO series seemes to have opted for something more simple and to-the-point: The Newsroom.
This news comes via a trailer released by HBO, containing shots of all of its new and returning series. Among them is a shot labeled The Newsroom, which depicts star Jeff Daniels, who will play newsman Will McAllister. Others who have accumulated as Newsroom castmembers include Emily Mortimer and Alison Pill as two of McAllister's producers, and Slumdog Millionaire star Dev Patel.
Although diehard Sorkinians might find this new title a bit of a downgrade, it's a small gripe when you consider the team of Daniels, Mortimer, Pill, Patel and director Greg Mottola attached. And if that still isn't enough to amp you up, the aforementioned trailer, which you can watch below, is basically a fire-powered celebration of HBO's cavalcade of dramatic TV.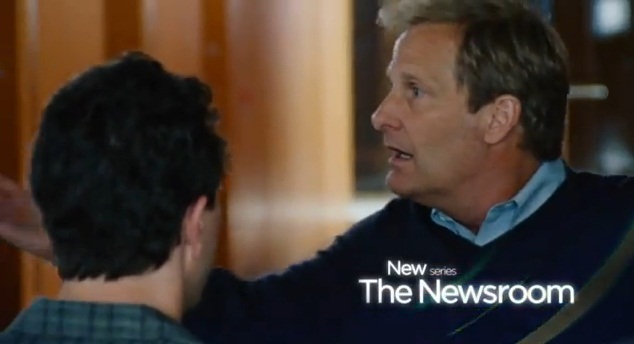 Source: Deadline