This Just In: Grace Gummer Joins 'The Newsroom'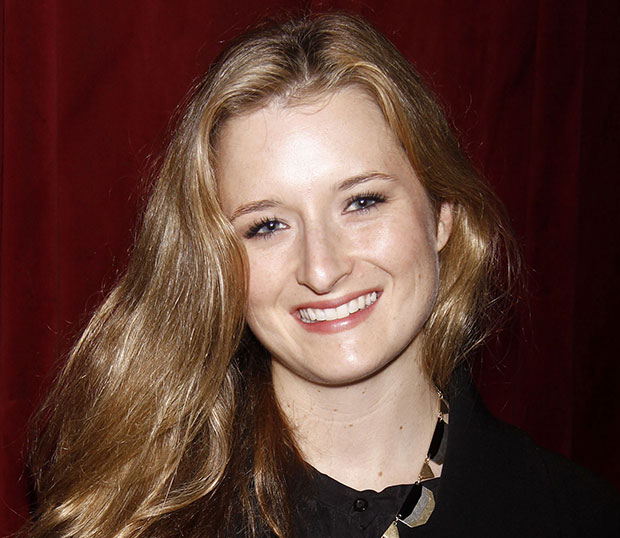 The Newsroom was one of the most divisive shows of the 2012 television season. Viewers of the HBO series either loved the fast-talking, behind-the-scenes look at cable news drama or loathed Aaron Sorkin's drum-pounding politics and utter contempt for new media. Still, no matter what category of Newsroom watcher you fall into, Season 2 continues to look more and more appealing. 
Not only will actor/comedian
Patton Oswalt
, Twitter's resounding voice of hilarity and reason, have a recurring role on the upcoming season as a human resources VP, and indie darling
Rosemarie DeWitt
as a litigator, but now
Grace Gummer
is adding an extra bit of intrigue. Gummer's rep and HBO confirmed to Hollywood.com that the 26-year-old actress, daughter of the iconic
Meryl Streep
 and sister of
Emily Owens, M.D.
star
Mamie Gummer
, will also be joining the cast. 
Gummer will also have a recurring role and will play a reporter covering the Mitt Romney campaign, meaning the series will have jumped even closer to the present. (Season 1 went as far back as having the characters covering the 2010 BP oil spill.) Here's hoping her character knows how to properly send those ever-confusing emails. 
The up-and-coming star will be one to watch on The Newsroom and beyond as impressed in the headline-grabbing drama Margin Call and an episode of Smash. But really, when can you go ever really wrong with anyone from the Streep family tree? 
The return date for the second season of
The Newsroom
has not yet been announced. 
[Photo credit: Joseph Marzullo/WENN]
More: 
Emily Owens, M.D. Is Just Like Grey's Anatomy… And That's A Good Thing

'Twilight Saga: Breaking Dawn — Part 2' Star Kristen Stewart on 'Twilight' Finale: I'm 'Desperate' For a Job Now (VIDEO)
(Celebuzz)