TV Throwback Thursday: Lindsay Lohan on 'That 70's Show', 'Another World' and More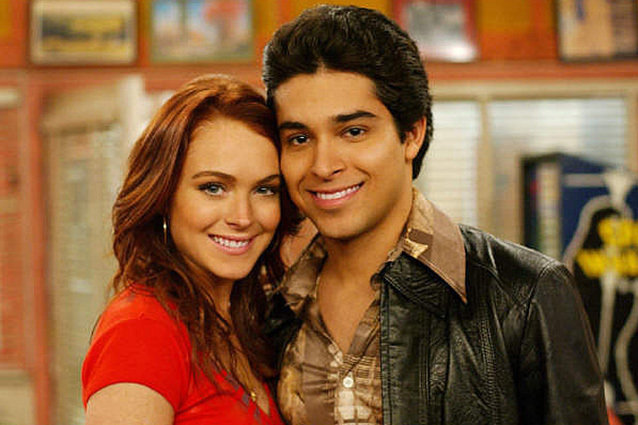 In our quest to bring you the best TV content, sometimes we have to look… backwards. That's why we have TV Throwback Thursday, wherein each week our staff of pop culture enthusiasts will be tasked with bringing back some of the best television clips that have been forgotten by time, space and the general zeitgeist.
This week, in honor of Lindsay Lohan's guest stint on Anger Management, we're taking a trip down memory lane with the rehab-bound starlet, honoring her innocent small-screen days of yore.
Another World: Lohan made her grand debut in '96 on Another World as Allison "Ali" Fowler. Lohan was a workhorse, delivering more dialogue than any other ten-year-old at the time.

Lindsay Lohan: "Another World" Compilation… by univerchi
Bette: Next, Lohan appeared in the pilot episode of Bette Midler's self-titled sitcom, Bette, as the superstar's teenaged daughter. She quit due to the long commute between New York and Los Angeles.
That '70s Show: By the time Lohan returned to scripted TV in 2005, she was a bona fide celeb. Coming off one of her first hospital visits for "exhaustion," she appeared in a guest spot opposite then-boyfriend Wilmer Valderrama on That '70s Show. She played a love interest for his unlucky-in-love character, Fez.
Ugly Betty: In 2008, Lohan's recurring guest spot on Ugly Betty was reduced from six to four episodes due to bad behavior, and a reported clash with the show's star America Ferrera.
Glee: Lohan played herself on Glee in 2012, as part of a rebranding effort. However, rumors of bad on-set behavior again tarnished her reputation.
Well, that's about it, folks. Do you think Lohan has what it takes to make (another) comeback on Anger Management tonight? Shout it out in the comments!
Follow Shaunna on Twitter @HWShaunna
More:
TV Throwback Thursday: 'Sons of Anarchy', 'Always Sunny' Stars on Childhood TV Terror
TV Throwback Thursday: 'American Idol' Top 8 Pick Their Favorite 'Idol' Performances, Ever
TV Throwback Thursday: The Best 'Real World' Housemates
---
From Our Partners


Jessica Alba Bikinis in St. Barts (Celebuzz)


Which Game of Thrones Actor Looks Least Like His On-Screen Character? (Vulture)