TV Throwback Thursday: 'Sons of Anarchy', 'Always Sunny' Stars and More Talk Childhood TV Terror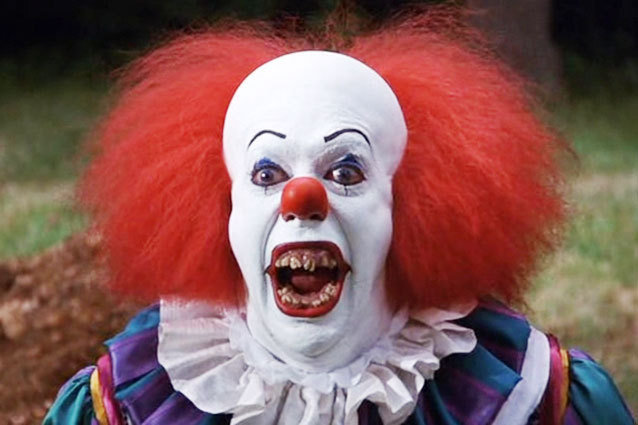 In our quest to bring you the best TV content, sometimes we have to look… backwards. That's why we have Thursday TV Throwback, wherein each week our staff of pop culture enthusiasts will be tasked with bringing back some of the best television clips that have been forgotten by time, space and the general zeitgeist. 
This week, we decided to take our quest to the big leagues — during last week's FX Upfronts, we asked some of the network's biggest stars what scared the crap out of them as children. From Sons of Anarchy to Justified to Legit, we grilled em' all. Read on, as their answers might surprise you…
Rob McElhenney, It's Always Sunny in Philadelphia: "It. Stephen King's It. Tim Curry played Pennwise the clown, and it was horrific. I don't know why he didn't do more stuff. He should have been a romantic lead. He's a great actor!"
Theo Rossi, Sons of Anarchy: "Stephen King's It, easy. He was a clown with yellow teeth, I mean… I have nightmares, but they're not about clowns."
Glenn Howerton, It's Always Sunny in Philadelphia: "V. V and V: The Final Battle. Enough said."
RELATED: TV Throwback: Best 'Real World' Housemates, Ever
Jim Jefferies, Legit: "TV-wise, H.R. Pufnstuf scared me. He was just creepy, H.R. Pufnstuf. And the talking trees, and the witch with the nose… it just didn't sit with me."
*Jacob Pitts, Justified: "Just after Sesame Street… I don't know what it was… in retrospect I think it was a staged opera of some kind. It was very hard for my three-year-old mind to understand. It wasn't Zoobilee Zoo. It was adults, in plastics, screaming. Which makes me think it was an opera. I saw it as people on a boat, screaming. That terrified me."
*ED Note: We do not know what he is talking about, but it sounds awful.
Kim Coates, Sons of Anarchy: "My dad used to do some bad things to me, man. He would watch black and white horror nights. I was about 6-7 years old, and my dad would go '[makes ghost noise] The Shadow knows!' Scared the s**t right out of me. I mean, Dad! Then he'd make up to me and say, "It's okay, it's just Dad." So yeah, black and white stuff.'
Follow Shaunna on Twitter @HWShaunna
[Photo Credit: Warner Bros Television]
---
From Our Partners


See 'Game of Thrones' as 'Mad Men' (Vulture)


Hayden Panetierre Bikinis in Miami (Celebuzz)