10 Times Annalise Keating Was The Villain Of 'How To Get Away With Murder'
Most times Annalise Keating is a step ahead of everyone else on How to Get Away With Murder. This is a good thing for a hero, but her character does so much questionable stuff that she is often times the villain. It makes things interesting and more complicated. It's one of the few awesome roles given to women. But which times did the character make it hard for us to root for her? These ten times the lawyer acted more like a villain than a hero.
1. When she admits her terrible influence on Connor's boyfriend to get him to shoot her.
2. That time she basically threatened Bonnie's life. That was a joke…right?
3. When she falsely accused two siblings of getting it on and said this gross line.
4. That time she repeatedly called a baby an "it."
5. When Annalise called up her ex just to use to defend the man she hooked up with and framed.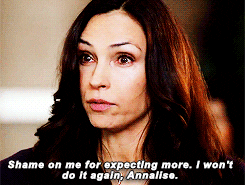 6. All of the times Annalise basically got Frank to be her hit man.
7. The moment when she got rid of Rebecca then continually lied about it.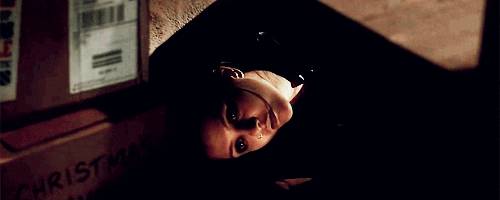 8. All of the times she acted like all of the people who would kill for her are replaceable.
9. Or when she felt up for student in the bathroom like it was NBD.
10. When she straight up introduced her class like a not-so-subtle-villain.